Hope everyone had a great weekend! I sure was enjoying this nice warm NC weather we were having! The weather was just warm enough you wanted to be outside doing stuff and so I did. I had to take a couple round bales of hay back to the guy I bought them from because they were moldy and I didn't want to feed them to my horses.
Moving hay on the farm is normally a great job for the tractor but not this time. The reason for "not this time," is because these particular bales are too heavy for the small little tractor my landlord owns. So, we had to move the hay by hand and let me tell you…it's hard work!
First we had to push the round bales out from under the hay shed.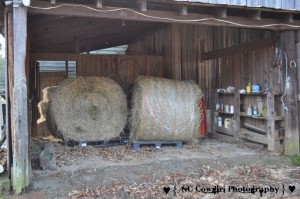 So we could get them loaded into the trailer.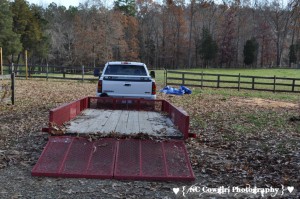 So we pushed as hard as we could.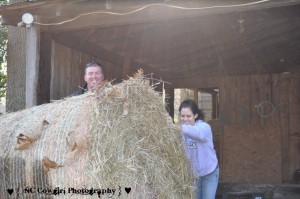 Up the trailer ramp and on to the trailer.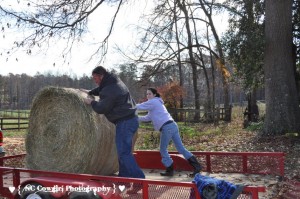 First bale down now on to the 2nd bale.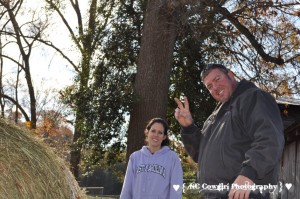 Both hay bales finally loaded. Whew! That was a lot of work. Time to start looking for a bigger tractor that can handle such big hay bales.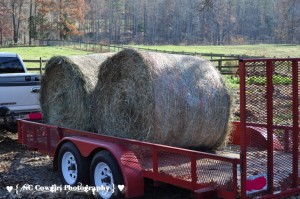 I sure couldn't have done it alone.  Thanks Boys! for helping get that hay loaded!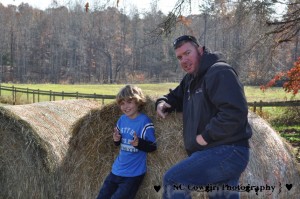 How did you spend your weekend?