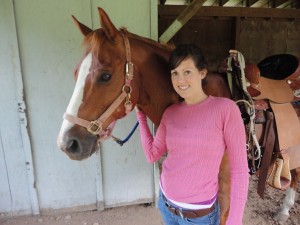 Howdy ya'll! Let me introduce myself, I'm Ashley aka The North Carolina Cowgirl! I moved to NC from Fl when I was a freshman in high school and have loved it here! I love living in the country and waking up to the sounds of farm animals and the smell that comes along with them too. My passion and love of life resides around horses though.
I started this blog with the intentions of using it just for horse related stuff but I've realized I like writing about everything going on in my life, not just about horses. So I've decided to write about anything/everything I fancy as a way of discovering just what it is that makes me..well ME!
Read more about me here! Also, get the A-Z facts about me here.
Enough about me, let me share a little about my horses now!
Rumor aka Badabingbadaboom – She's a 13 yo Reg. Paint Mare. Rumor came to me from Raquel with Horses and Heels when she was in the midst of moving to NY. She is a barrel horse turned trail horse that is loving life with her siblings.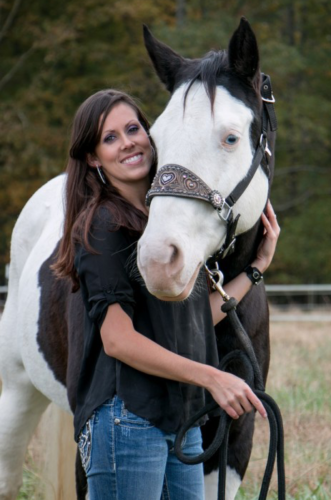 Gracie aka Perks Rushin/ Brook – She's a 13 yo Reg. QH Mare. I bought Gracie from Nicole Love with the hopes of making her a barrel horse. However, she ended up with a mysterious injury and never got to run. But thats ok, she's turned out to be a fantastic trail horse.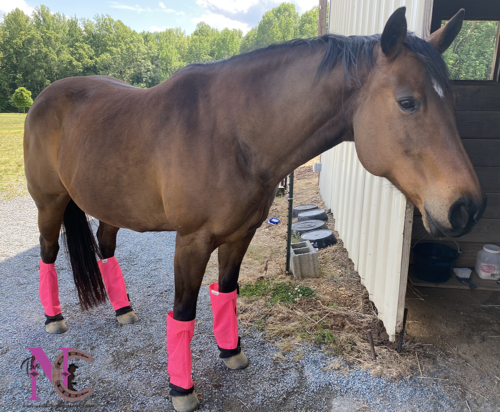 Jet aka Dazzle N' Daze – He's a 24 y.o. Reg. Quarter Horse Gelding who was bred and born to Barrel Race. He's considered to be a flea bitten grey although don't tell him that. He likes to think of himself as the White Stallion, lol. Jet and I have a special bond and he's been my "baby" since he hit the ground. We are truly inseperable!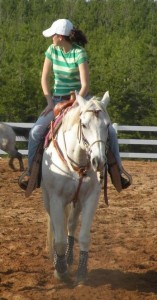 Te aka Heza Special Te – He's a 24 y.o. Reg. Paint Horse Gelding who was bred for Halter. Te was a great show horse in his younger years; He won 3rd in the 99′ World Show & 4th in the 00′ World Show, Superior Halter, 170 Halter Points, 29 Grands and Reserves, and 99′ Honor Roll Stallion! He stands about 16h and is all muscle!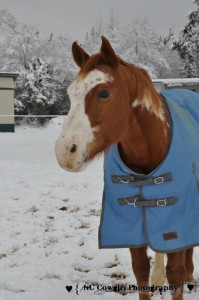 Gone But Not Forgotten
Vinni aka Vintage Dream – He's a 9 y.o Reg TB Gelding. Vinni was the dream horse I always wanted. I dreamed of one day owning a dapple grey and in 08′ that dream came true. I bought him from a TB Rescue League in VA. He retired from racing after he had tie back surgery. His race name was Heretic and he trained with Bill Turner!