Place: Wallace Indoor Arena
Location: Carthage, NC
Time: 15.431
Last Time at this Arena: 18.something
Placement: Bottom of 2D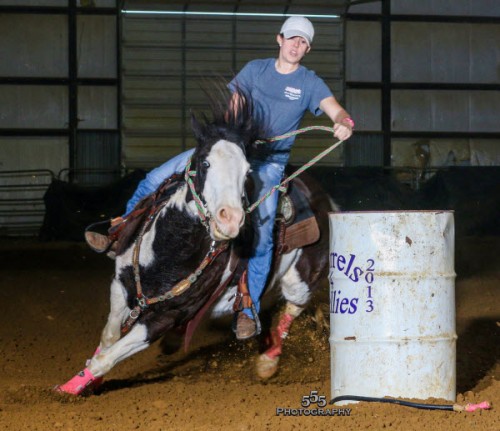 Bottom of the 2D! It still seems surreal to hear myself say that.
Our first barrel race this year went really well. We ran our fastest time at that arena so far and placed in the 3D. My goals for this year were to run faster and place in the 3D. All of last year I had been placing in the 4D and 5D. So this year I just wanted to run faster and get a 3D time.
Never in a million years would I have imagined Rumor and I would run a 2D time. Nonetheless at the second barrel race of the season. Hell I was going to be ecstatic to run a 3D time again. No way was I trying to beat that and run in the 2D. Honestly, I've always thought of the 2D and 1D horses and riders as out of my league. Those are the best of the best. I always aspired and hoped to be as good as them one day…just didn't expect it to happen this quickly.
I don't want to sound conceded when I say this because I am far from that but I have always known I am a good rider. My horses go how I ask, I've been asked to "train" multiple horses for people and I've always done very well at English shows. I don't think I've ever been to an English show and not placed high in the ribbons.
With barrel racing it was different. It was almost a reality check because I knew I wasn't as confident of a rider as the other girls when it came to running fast. Before barrels I'd only run fast on a horse a few times and one of which was in the jumper ring. That one time I tried out jumpers and going faster over jumps (not a flat out run but faster than a steady canter) my horse and I slipped in front of the jump, came crashing down on it and I ended up on the ground, horse on top of me with a concussion. Even though that was nearly 25 years ago, the fear has always stayed with me and I've never liked to go fast. It always scared me and I always worried that my horse would fall again.
That fear is what hindered Rumor and I's ability to go faster at the barrel races last year. As a mentioned in the last shows' post, I never really kicked her and asked her to go. I just let her go at her pace which was not fast but not slow. I really don't know what changed this year compared to last though. My confidence has grown and I do trust Rumor more. I know accidents can still happen and I think about it every second before I go down the alley but lately the fear and anxiety has started to go away.
Last show I wasn't nervous at all. I was super calm. This show I did get nervous and had some anxiety as I was warming up. At one point I swear I couldn't keep my heals down in the stirrup because my legs had no feeling in them, LOL. Luckily as I heard them call my name all of that disappeared. Rumor and I had some gate issues this time and she was set on not going in the arena. A few people brought their horses up beside her and walked us part way down the alley. This definitely helped her and me too. Once we were close enough we could see the 1st barrel we took off and flew through the pattern.
Here is the video:
Going in I was just hoping I could run a 16 something and when I heard 15.431 I was in total shock. Sheer happiness and joy is all I remember feeling. My love for Rumor continues to grow with each ride. We're finally becoming a powerful team together and I hope that are success only grows and gets better with each passing barrel race.
So Tell Me..
How was your weekend? Did you ride or attend any shows?