Good Morning!
How has your weekend been? I spent yesterday trail riding on Jet at Uwharrie National Forest. I was a little worried about taking him out to trail ride since he hasn't been ridden since Fall. I just started working him on the lunge line this week and wasn't sure if a trail ride would be too much for him but surprisingly he did wonderful. We just walked a 10 mile trail but the trail was full of hills and creeks.  He took the hills like a champ and we only had to rest a couple of times. He also was sweating! For those of you that don't know, Jet was diagnosed with Anhidrosis a few years ago and since then I haven't been able to ride him or do much with him because he will over heat so fast. Since changing his feed, he has started to sweat and it has me jumping for joy. I hope it will continue and this summer I'll be able to start doing some exhibitions at barrel shows with him. My plan is to get him started on barrels this spring with hopes of  being able to start running this fall. Keep your fingers crossed for me!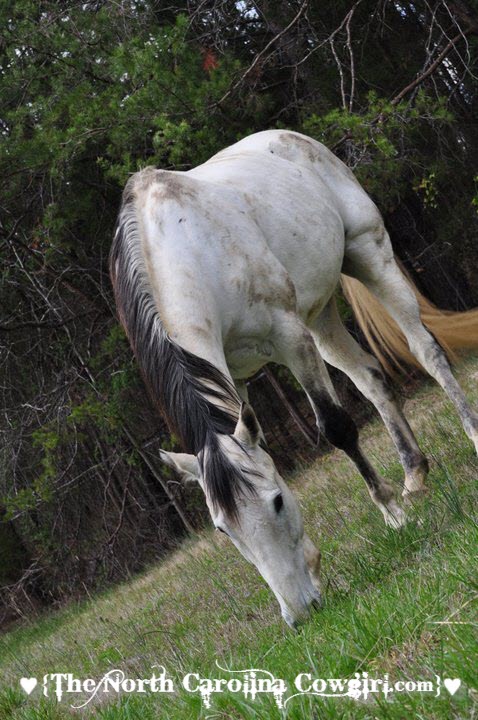 I want to thank all of you for your concerns and prayers for Vinni. I'm happy to report that he is doing much better after being on bute for a few days. He's been up and walking around quite a bit and even started biting playing around with the others. He seems to feel better and looks happier. He's back to following me around the field and wanting attention. It makes me feel ten times better to see him this way. 🙂
What have you got into this weekend?