I <3 Mt. Rogers. I love being in the mountains and smelling the fresh air. I like seeing all the creeks running through the fields and beside the roads. I like all the hills and openness. I also love how everything is so rustic and beautiful. Mt. Rogers has become my home away from home. If you haven't been I highly recommend you go! A good friend of mine has a trail riding business there and he loves showing people the beauty that the mountain has to offer. Whether you want to come and ride his horses or bring your own, this place is somewhere you need to add to your vacation list. If you're interested in going up and trail riding, contact me and I'll put you in touch with Doug. He'll take you on a trail ride you're sure to remember!
This is the view from the top.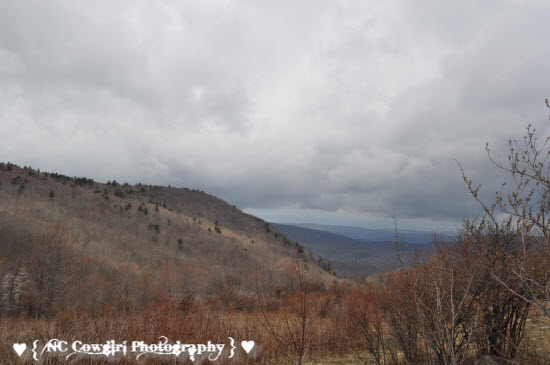 Here we are riding up to the tie posts at the "Scales"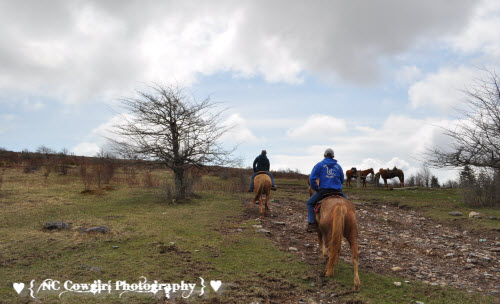 Here we're letting the horses take a break after a long hike up the mountain. All the horses shown here are horses that Doug uses for Trail Rides.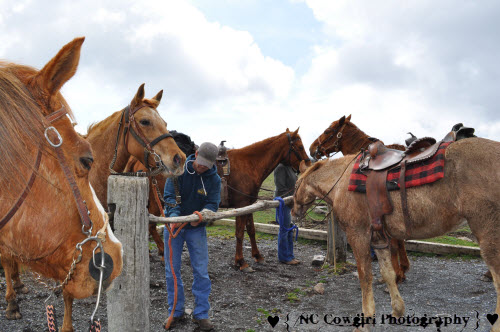 Here is my mountain horse Dooey. I'll have to tell you the story about him in another post.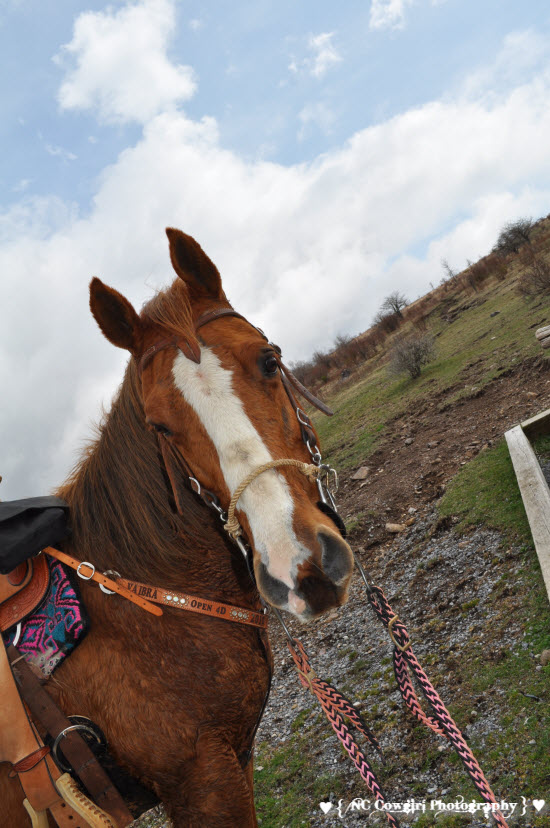 A view of Dooey over looking the mountain.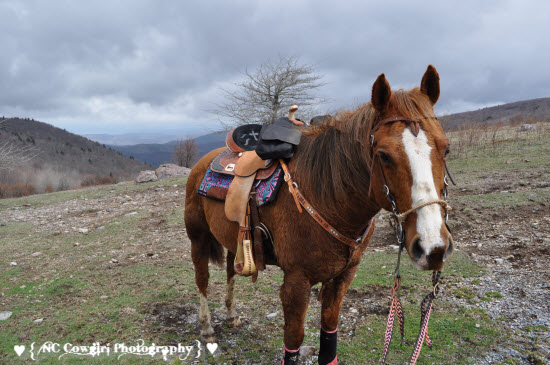 The view of the "Scales". People can drive up here or hike up here and camp. It's primitive camping but they do have a restroom/outhouse.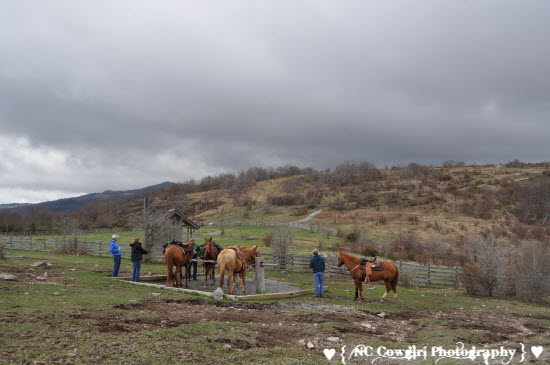 Another View of the mountain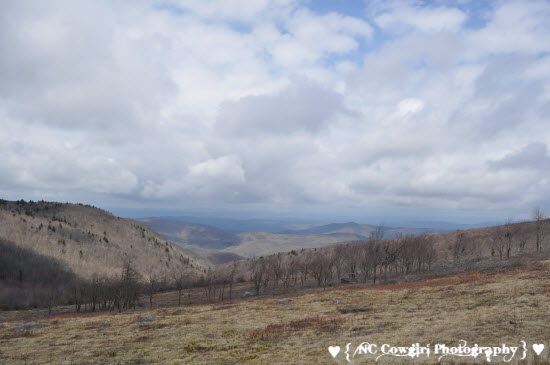 Three Peaks Trail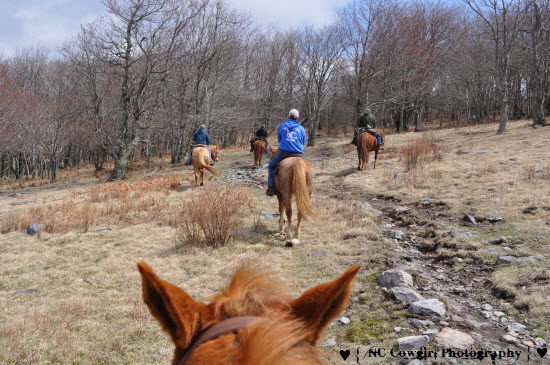 Still on Three Peaks Trail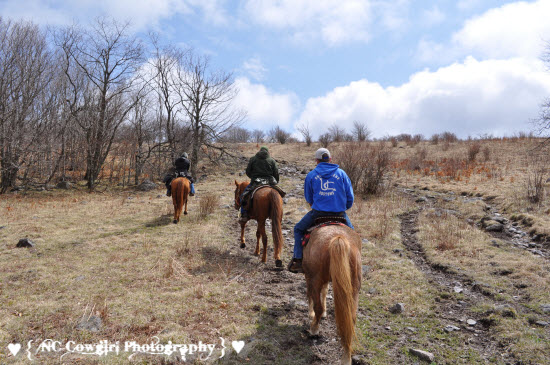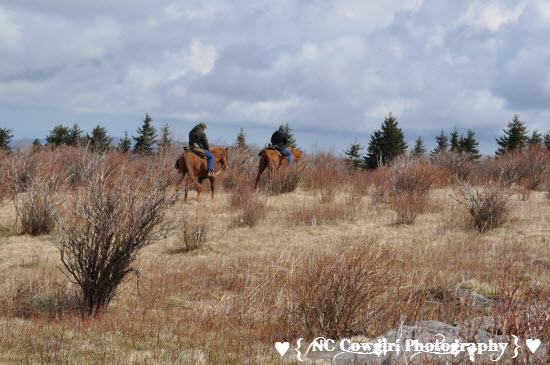 Jackie Street Trail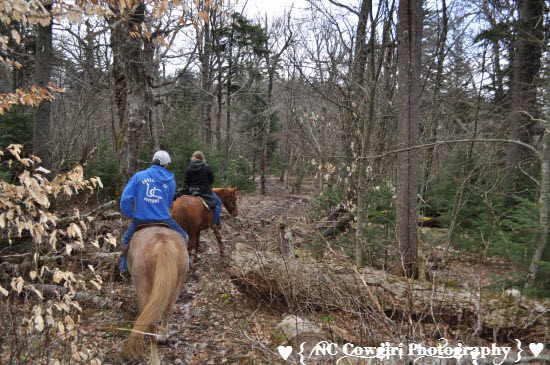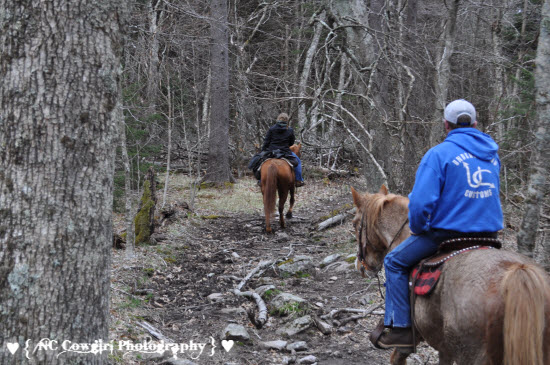 We rode for 7 hours this day! 😀 What do you think? Pretty awesome, huh?!
In case you're thinking I forgot to post pictures of the wild ponies…I haven't. I'll have those up tomorrow morning, so be sure to check back then! 😉