You may remember back in August 2013 we started renovating our barn so that it looked more like a horse barn and less like a building with thrown together stalls inside it. (I mean literally the stalls were made from scratch pieces of lumber.)
We started out by gutting the barn and getting rid of the stalls that were there. See this > https://thenorthcarolinacowgirl.com/farm-improvements/horse-barn-renovations/
Then we started to build our own custom stalls. See this > https://thenorthcarolinacowgirl.com/farm-improvements/custom-arched-horse-stalls/
I knew from the very beginning of the renovation that I wanted open stalls so that the horses wouldn't feel "caged" when they were kept inside. I loved the feel of the European stalls but all the kits I looked at were so expensive and I just couldn't justify spending the money when they weren't exactly what I wanted. So I set out to design my own stalls. It's been a long process and the stalls still aren't complete – but hey we're almost there!
Here's a few pictures of the stall fronts and newly finished windows. All that's left is to finish the stall fronts for the stalls on the right side of the isle and finish the doors.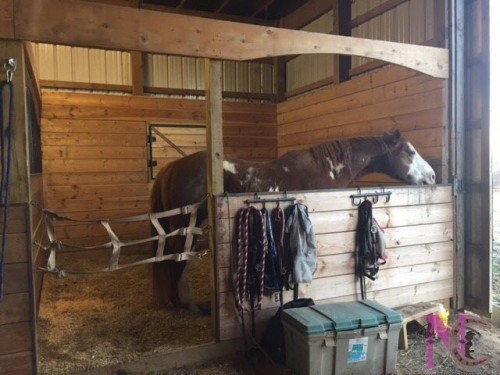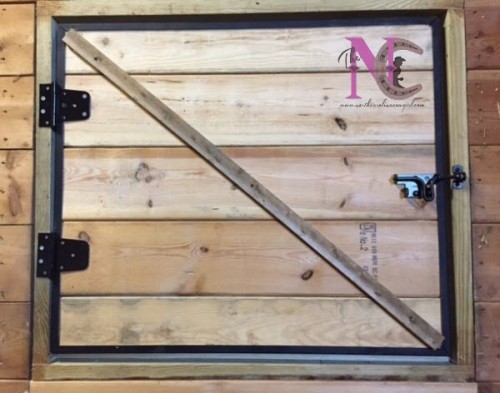 (The stick going across the middle will be taken off once we finish the outside of the door. The outside will have a flat piece of black metal going across the window.)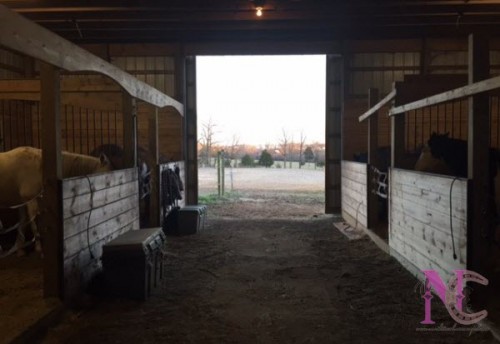 UPDATE: The stalls are now finish and I recently posted pictures of the stall doors!
UPDATE #2: The Step by Step guide to building these stalls is now available! So if you're ready to start your very own project, click here to see the booklet options.