I'm in the market for new pot holders since my current ones are disgusting and OLD. Like ancient old. They are stained, torn, burnt and ugly. I can't wait to get new ones in the mail and trash these old ones. It's embarrassing any time I have people over and have to pull them out. They've got to go. LOL
Since I'm already searching and shopping for a new set, I wanted to share what I'm finding with you. Who knows, you might see these horsey pot holders and want new ones yourself. 😉 I'm personally loving tall of these and having a hard time just choosing one to buy. I like the idea of getting the oven mitts with the pot holders but I really love the pot holders in the top row. Ugh, it's such a hard decision.
Scroll down to check out all the products I'm sharing and if you see one you like, click on the image to go to the product page.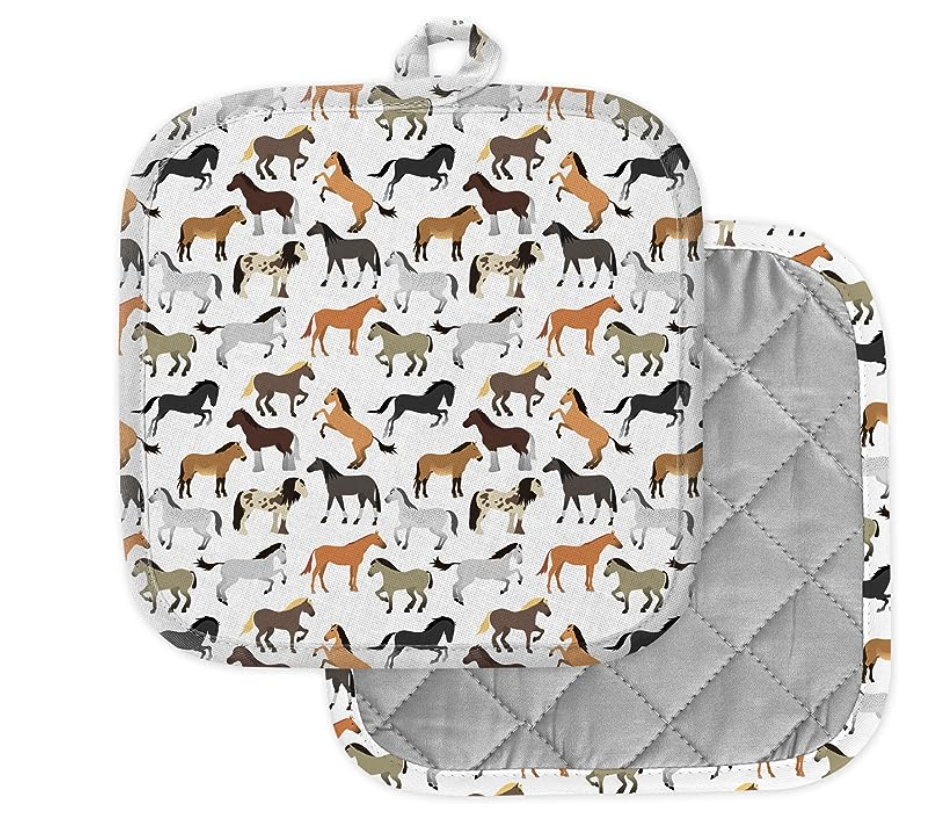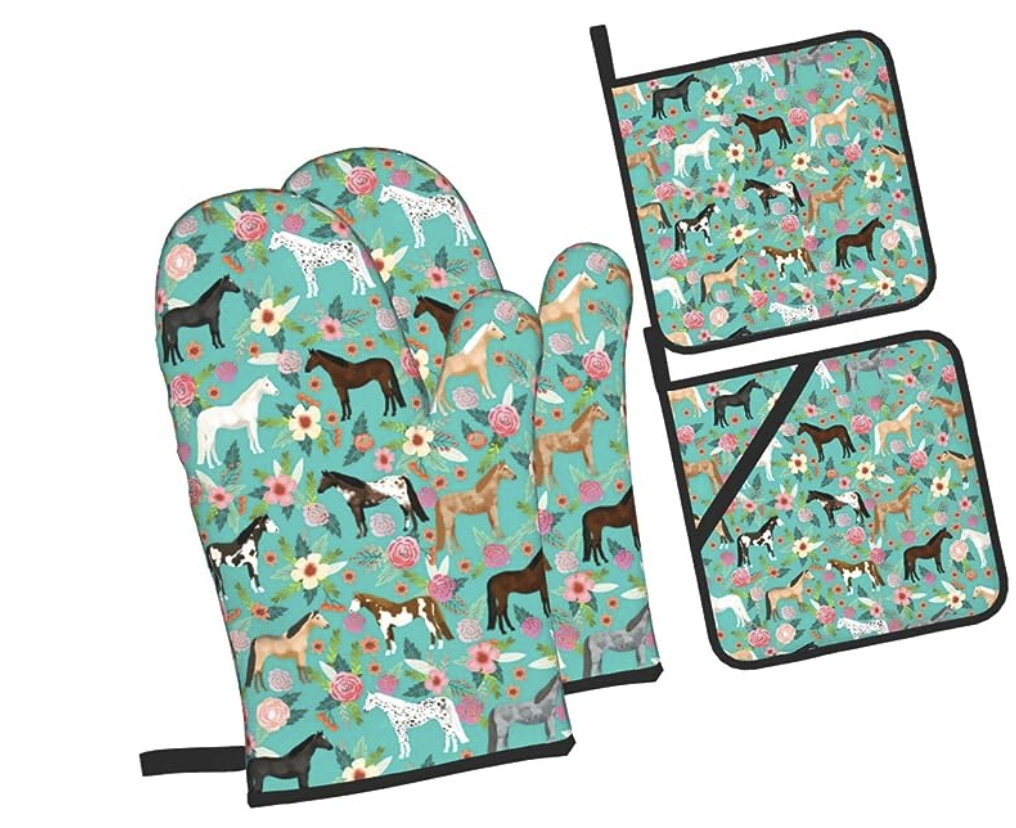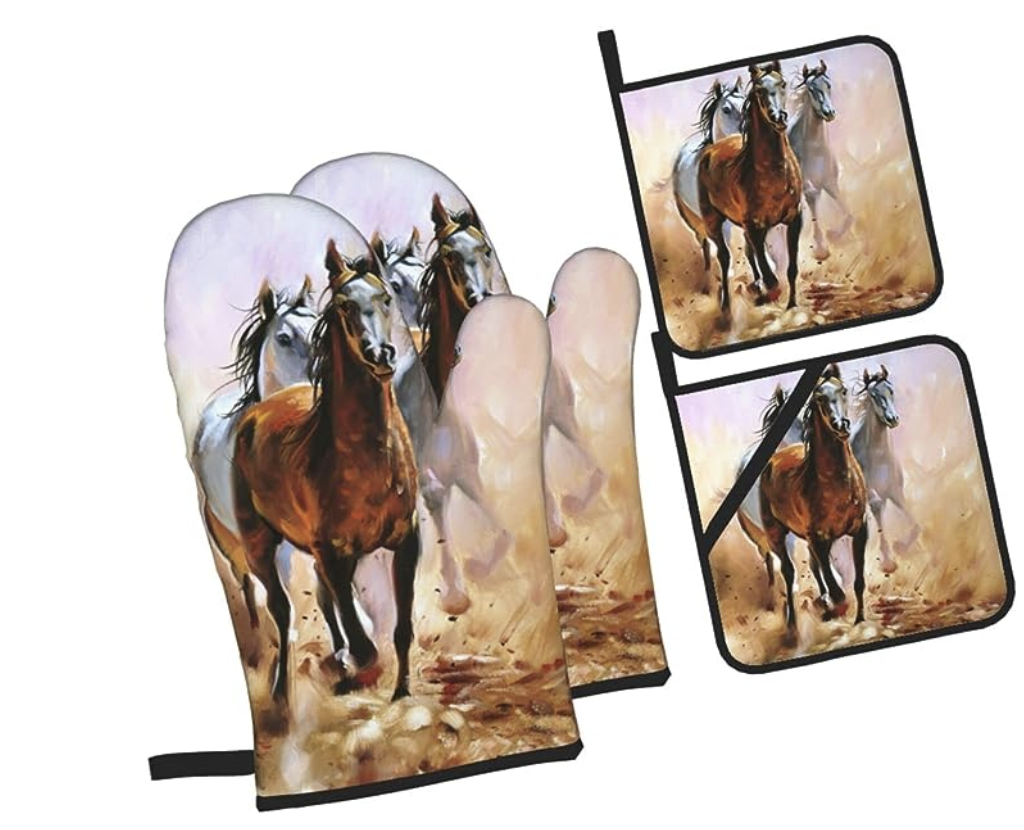 Those last oven mitts don't have a horse image on them because you can put your own image on them! How cool is that! I like the idea of sending in pictures of my own horses to put on them.
I love seeing product recommendations from fellow bloggers and equestrians, so I'm sharing these hand picked product recommendations with you in hopes you like them too. Clicking and purchasing via these hand picked links, helps support this blog and keep it going. Many, but not all, earn me a small commission and help pay the bills to keep the site up. TIA 🙂