Have you recently bought a farm and need to build a barn? Or maybe you already have a barn but don't like your current stalls and want to build new ones. Whatever the reason, I've got stall plans I think you'll love! Over the past year, we've worked hard to take my vision for stalls and make them a reality.
The story began with us tearing down the existing stall setup..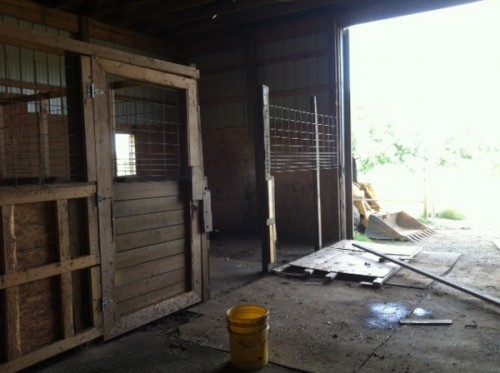 Then building the exterior walls and inside divider…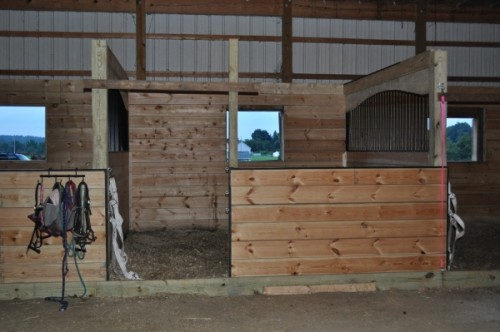 After that came the windows and arched fronts..
and finally the doors were built and added to complete my stall project…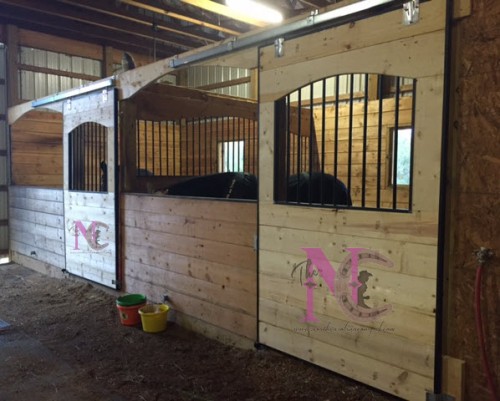 Over the life of this project I've gotten many emails from readers who are interested in how we're made these stalls. That led to us to put together our own step by step booklet for building these stalls from start to finish. If you're ready to start your own stall project, then I can promise you the stall kit is exactly what you've been searching for on the internet! The booklet is filled with drawings, instructions and even material/cut lists!
So if you're ready to start your very own project, click here to see the booklet options!
Happy Stall Building Ya'll!!