Have you ever owned a custom set of tack? If you're shaking your head then you'll love what I'm about to share. I haven't either and honestly didn't know I could buy a custom set. I always bought my tack from the local tack store and never thought to research it online. Not anymore though!
I've been on the market for a new tack set for a while but still haven't found "the perfect" set. With tack sets costing so much I don't want to just buy anything. I'm really wanting something unique and in my colors. Well guess what! During my search I came across this company called Bling My Ride.
I found them on Facebook and started following their updates. Boy do they make some wonderful tack sets! Every piece has been one of a kind and beautiful. Here are some pictures of some custom sets they've done for other people.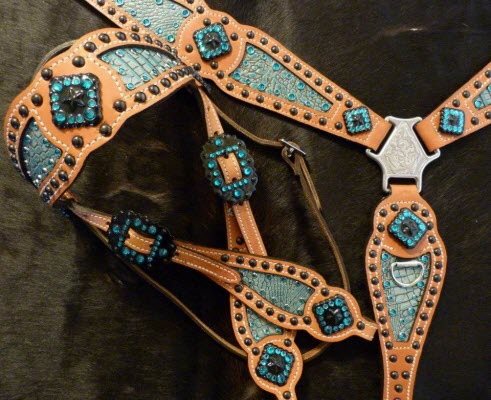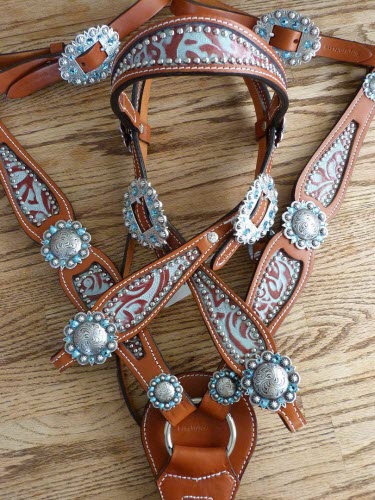 What do you think? Aren't those headstalls and breastcollars amazing? 😀
Oh! They also do Halters and Spur straps.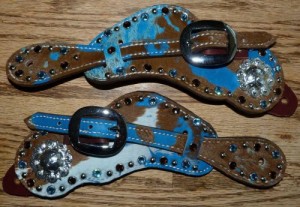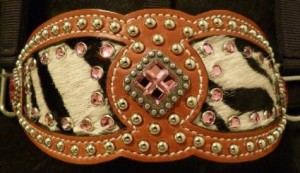 Just in case your wondering, I wasn't paid for this post nor was it sponsored by the company. I just wanted to share what I found since I know I can't be the only one not finding exactly what I want. When you have time you should drop by their facebook page and check out some of their recent creations. I'm sure you will be amazed as well. Don't forget to tell them The NC Cowgirl sent you when you do. 🙂
Photo credits belong to Blingmyride.com
[polldaddy poll=6435379]