Hi! It's Raquel from the blog Horses & Heels & girl behind Glitter by Horses & Heels. I love to sparkle & I believe a lot of things look better with glitter! I am sharing this new glittery Best Ever Saddle pad that I just created with the help of Best Ever Pads.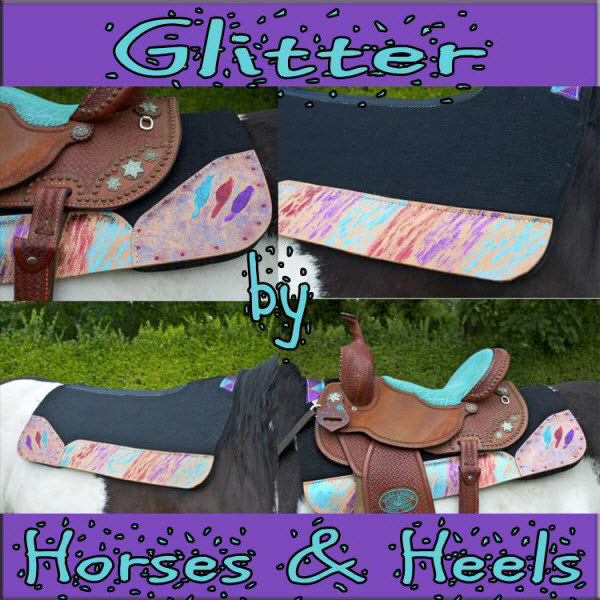 It was completely hand painted with glitter to do abstract feathers, the goal was to make this bold & bright; I definitely succeeded. The glitter is sealed so it won't come off on you, your horse, or saddle!
Best Ever Pads & I want to know, what do you think of the glittery pad? Would you sport your own in the arena? I encourage you to voice your opinions to Best Ever Pads on Facebook too!
Thank you Ashley for letting me share!