More than 2 years in the making but now the horse stalls are finally finished! It's been so awesome to see my drawing and vision come to life. My fireman has definitely done a great job building these for me and putting up with all the changes I've wanted as he's been making them.
Just as a reminder, here is a before pic:
And here is how the stalls look now: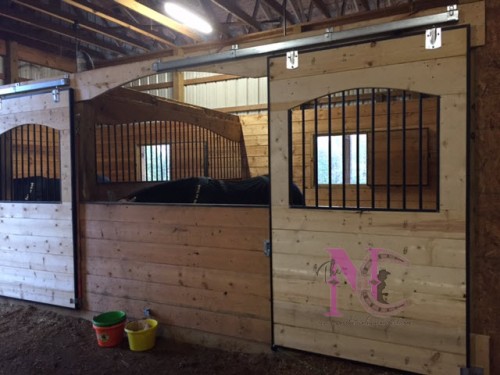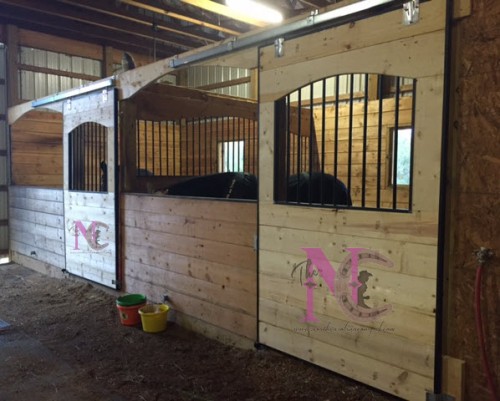 The one thing that I love about the stalls is the actual stall door lock. I love how easy it makes opening and closing the doors. To open the stall door, you just flip the latch up and slide the door. To close it, you simple slide the door all the way shut until the latch flips down.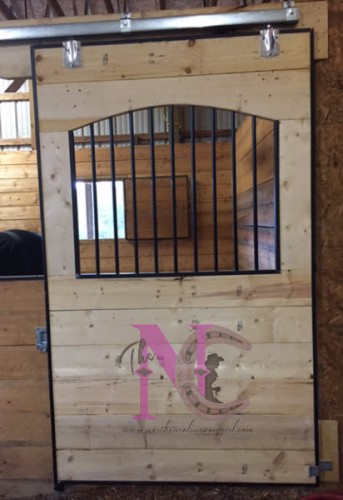 Here's a video from the manufacturer on it.
The only thing missing now is blanket bars. I haven't decided if I want to get bars that fold down when not used or fancy metal bars but I'll make a decision on that soon since I'll be using blankets again soon.
If you're interested in seeing the progression of the custom stalls we built, here are the previous posts on it:
• Gutting the Barn
• Building the frame and arched dividers
• Custom Arched Stall Fronts
I've been thinking about putting a how to guide together on building the stalls but didn't want to do that if there is no interest for it. My thoughts on it would be to share the material list, where to purchase the hardware and how to actually build the stalls. If you would be interested in this guide let me know in the comments below. If there is enough interest, then I'll definitely put something together. 
UPDATE: The Step by Step guide to building these stalls is now available! So if you're ready to start your very own project, click here to see the booklet options.
So Tell Me…
What barn projects have you been working on or just finished up?