Part 3
In case you missed it, in Part 1 I talked about finding the right cowboy hat and in part 2 I gave advice on picking the right size for your head. Lastly, lets talk about proper storage and care for your cowboy hat.
Proper Storage for Cowboy Hats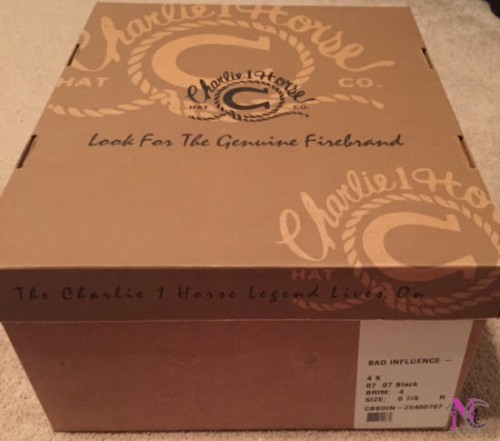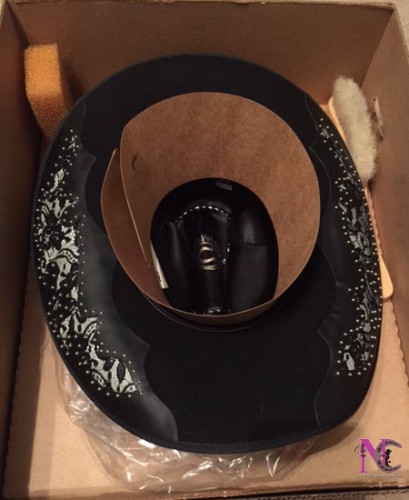 There are a couple ways to properly store a cowboy hat. Most affordable storage – the box it came in! However, if that is to plain or just too big, then you can always get a hat case. Hat cases can come in different colors and most are hard plastic. If you are someone who keeps your hat in your trailer where it has the possibility of getting smashed, then this is probably the best option for you.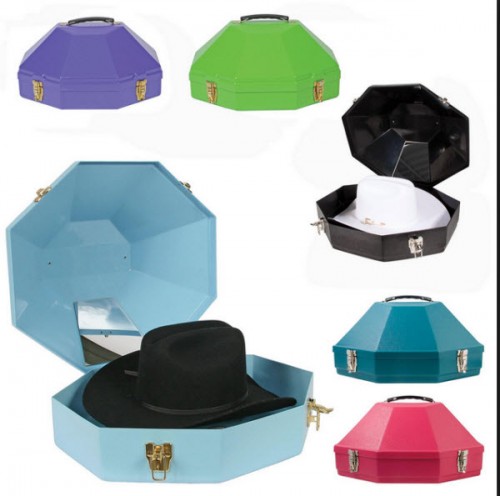 In general straw hats and wool blend hats do not come with a hatbox. For those hats, try to store them elevated with a hat cone, so that the brim does not flatten, almost like storing it on a mannequin head. It can also be hung on a wall hook that is long enough.
When you are out and need to take it off, like in a restaurant. Try to find a hook or turn it upside down and rest it on its crown. This will prevent the brim from flattening.
How to Clean Your Cowboy Hat
Since I'm not a cowboy hat expert I will refer to Amy and Jaqueline from Hatcountry.com for this section.
What is the proper way to clean the outside of the hat when it gets dirty?
A dry sponge or a hat brush is your best option for cleaning your hat. Think of it more like dusting your hat, then cleaning it. You don't want to us anything wet because it might leave marks on the hat or press the dirt in more. If it is absolutely necessary to use water, use it sparingly with a hat sponge and work in a small area to test first.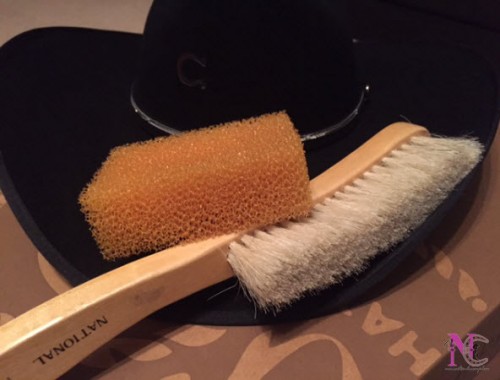 What is the proper way to clean the inside to get rid of the sweat that builds up on the liner?
Sweat stains are almost impossible to remove because they usually penetrate sweatband and the hat. For that reason, work hats that see a lot of activity do need to be replace frequently. To try to extend the life of the hat, gently wipe away excess moisture with a rag or damp, not wet, sponge. If you plan on wearing your hat outside consider a hat that come with a "Dri-Lex" sweatband. It will last longer and keep you cooler while working in warm conditions. Here is a link to our hats with Dri-Lex sweatbands. I type "Dri-Lex" in the search box to create it: https://www.hatcountry.com/catalogsearch/result/?cat=0&q=Dri-lex
I hope you guys have enjoyed this series on Cowboy Hats! A BIG thank you again to the sweet ladies from Hatcountry.com for giving me this opportunity to work with them and find the perfect cowboy hat for myself! If you're on the market for a new one, make sure you check out their site. They have TONS of styles and brands. Time for me to load up and get riding with my new hat! 🙂