It's the weekend! Yay! That means lots of trail riding and maybe even some camping for some of you. I wish I was going to be camping this weekend but I am not. However, next weekend I'll be heading to Leatherwood to camp and trail ride with some girl friends. I. CAN. NOT. WAIT!!
So speaking of camping and trail riding, I've got a new place to share with y'all today! The place is called LumberRiver Campground and it's one heck of a fun place to go. I've been there a few times now and have loved each trip.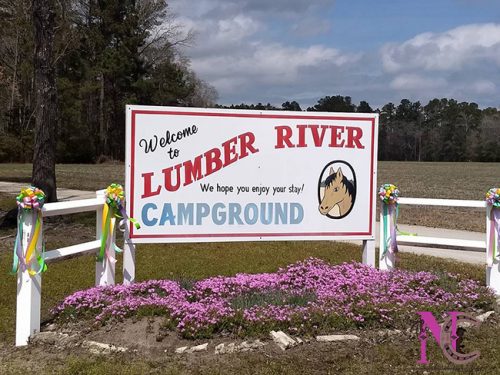 FACTS ABOUT LUMBERRIVER CAMPGROUND
It's located near Lumberton, NC.
It's a 60 acre campground – It's open to RV campers, Equine Campers and even has some cabins you can rent if you don't have a means to camp.
Some of the Non-Equestrian Amenities include:

Swimming Pool
Playground
Outdoor Movie Screen
River for Tubing, Swimming or Kayaking
Dining Hall for Breakfast and Dinner on Big Weekend, Plus Dancing at Night
and Plenty of Camping sites with Water and Electric
Two Bathhouses w/ Showers
Outdoor Pavilion
They even have a dump station!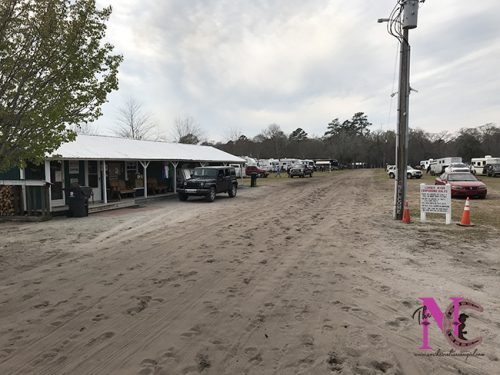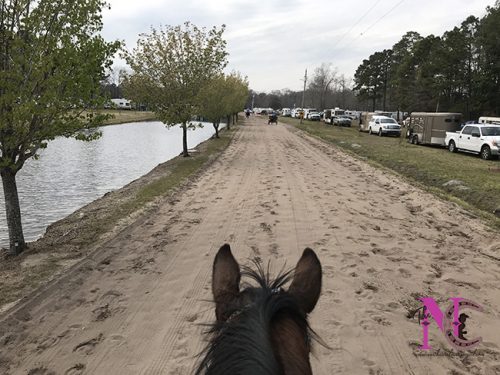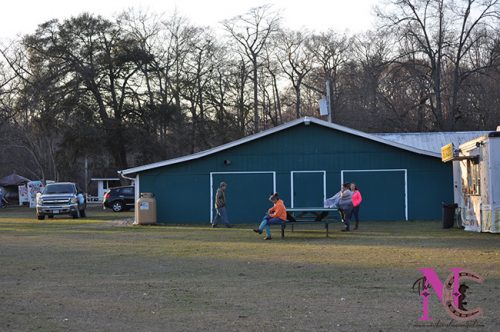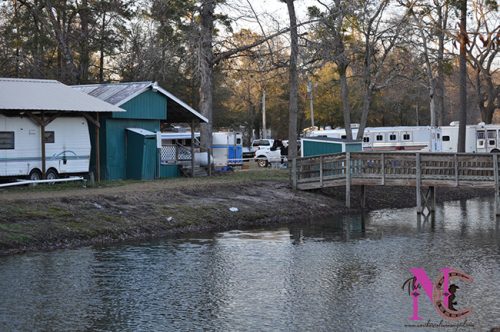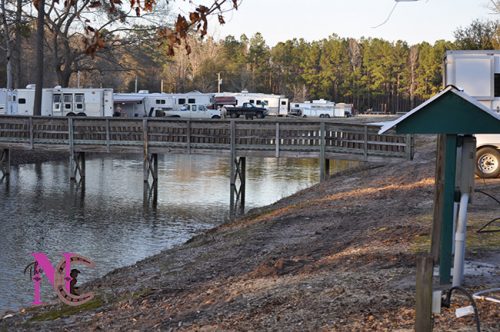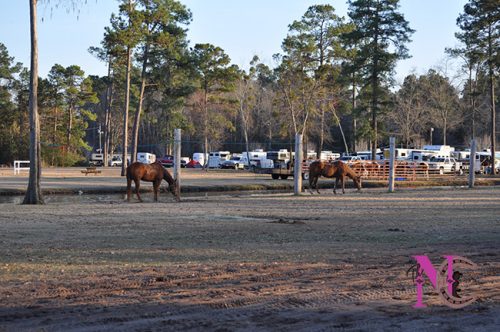 Some Equestrian Amenities Include:

Equine Obstacle Course
Arena
Stables
2500 acres of State Park Trails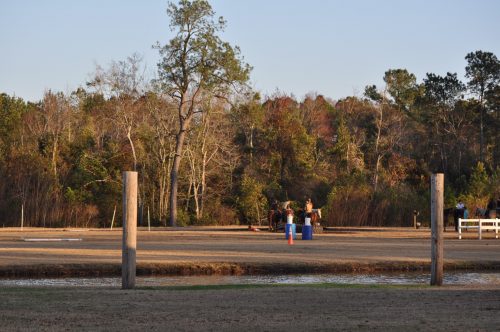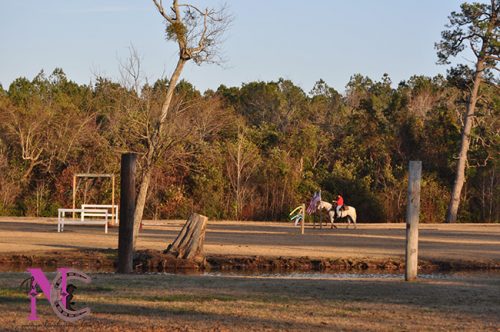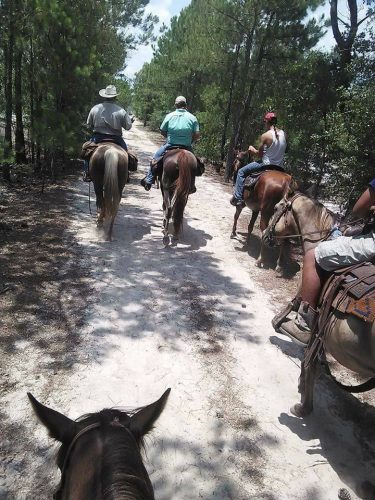 The owners are super friendly and nice as well. Their southern hospitality really shines through too. They are always making sure everyone is having fun and doesn't need anything.
WHY I LIKE IT
If I'm being totally honest y'all..I love going here because of the music and dancing at night. I LOVE to dance, well I love to line dance. LOL This girl isn't very good at doing any other kind of dancing. I have always had so much fun spending time with friends talking and dancing each night we're there. It really is such a good time…and some times too much fun where some of us end up with hangovers.
I also like this campground because I can use the portable panels I made and keep my horse at the trailer. Having Rumor or Gracie right at the campsite makes it so much easier to take care of her and keep an eye on her.
Lastly, this place is just fun. On big weekends, the owners always have something fun planned for guests. I've seen costume contests, movie nights, parades, etc. There is always something to participate in or watch.
WHAT I DON'T LIKE
Like with anything, there are a few things I don't like about the campground.
The first time I went, I parked in Section C. I didn't like that there wasn't a lot of space in between trailers. We were so close I couldn't put out my awning. To me, it felt like my space was being invaded all weekend. Plus I couldn't put up panels here because there wasn't room. Since that visit, I've always requested to stay in Section D. The spots are spaced out more and I can set up panels.
If you get a stall, which I typically will just in case it rains, be prepared to walk a long ways to get to the stall barn. I typically never unhook my truck when I camp; however, if I end up using a stall when I go here, I have to unhook because it's just to far to walk to take hay/ grain, or whatever.
I'm actually not a fan of the trails, only because it's deep sand in places and my horses don't seem to like it. It's also flat land and I prefer riding hills and mountains. That's not to say the trails are bad though, they aren't. I have friends that love trail riding at Lumber River.
Overall though, LumberRiver is a great place to camp and ride and if you haven't been there, you definitely should go! I would recommend going on one of their big weekend trail rides so you can see what I'm talking about with all the fun stuff to do. 🙂
To learn more about the campground and get rates, visit their website lumberrivercampground.com.