***This Giveaway is now closed***
Unless you live where the weather stays warm year round, you're probably experiencing the cold fall weather that I have been. The temperature in NC has been swinging warm to cold. One day it might be close to 70 and the next in the 50s. It's definitely the time to pull out my hoodies and sweatshirts!
A few weeks ago Noble Outfitters reached out to me to do a review on some items from their fall line. Since I've already tried and loved a couple of their summer shirts, I was definitely excited to see what type of Fall clothing they had. After looking over the site, I decided to go with the First Crush Cowl, The Warm Up Quilted Vest and the Perfect Fit Riding Gloves. In order to make sure my review would be 100% my own opinion, I've spent the last week wearing them off and on to see how they felt, how warm they kept me and just get an overall opinion formed of them.
The Perfect Fit Riding Gloves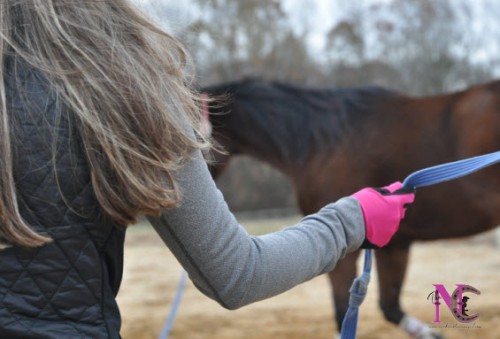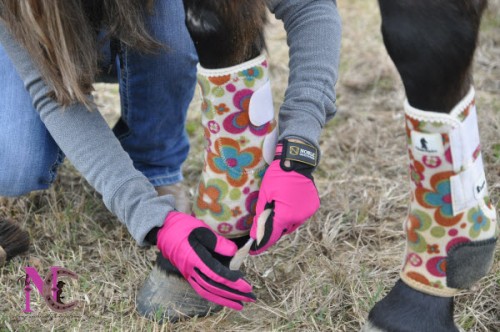 I like the riding gloves. Using their size chart to determine what size to get, I found that I needed an extra small. I was a little worried they would be too small but when I tried them on they did fit perfect.
Pros –
snug fit
fingers are the right size and not to long
you can continue to wear rings and they will still fit and not be too tight
good grip
comfortable
stylish
Many colors available
Cons –
Honestly, the only con I found was having to take them off any time I wanted to use my cell phone. I would love to see the gloves made with the tips of the index finger and thumb having the ability to still use a touchscreen phone. It's a pain to constantly have to remove the gloves any time I wanted to take a picture, answer a text or view the timer I use when lounging and riding.
Price $22.99 – http://www.nobleoutfitters.com/collections/gloves-riding/products/perfect-fit-glove
The First Crush Cowl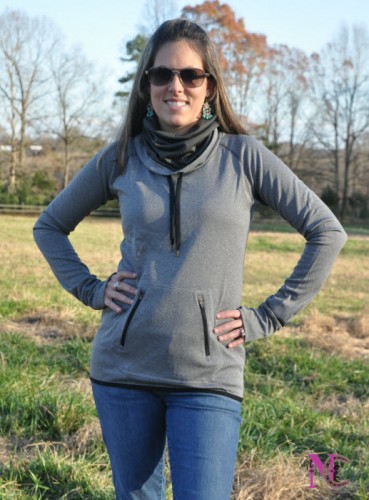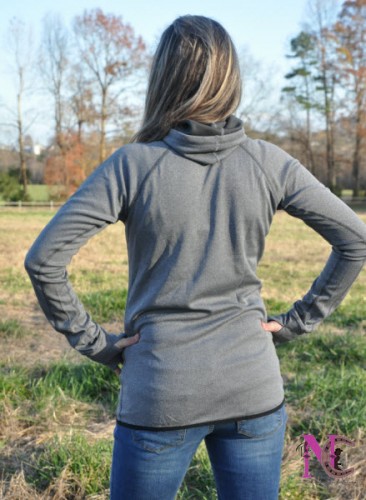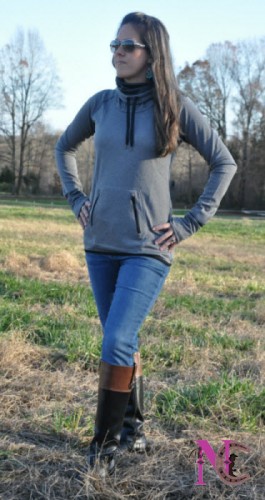 Loved this pullover! Not only is it stylish enough to wear everyday but I also love that its made for riding with the longer sleeves and back. I was actually sent a medium at first and it was huge, so I ended up sending it back and getting a small. The small fits me perfect.
Pros –
flattering fit
stylish
long arms with thumb holes
keeps my neck warm
can be worn under vests and jackets
Cons –
Not warm enough to wear by itself when it's super cold
a little snug around the armpits
Overall, I really like the first crush cowl look and fit. I am very cold natured so when it's below 50 out I freeze. With that being said, I was a little chilly when I wore it on colder days and nothing over it. On days where the weather wasn't as cold, I was perfectly comfortable and warm.
Price $54.99 – http://www.nobleoutfitters.com/collections/womens-outerwear/products/first-crush-cowl
The Warm Up Quilted Vest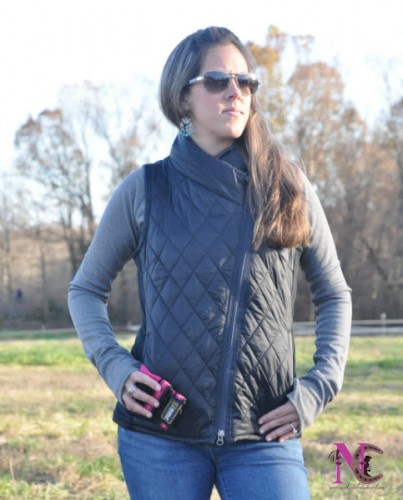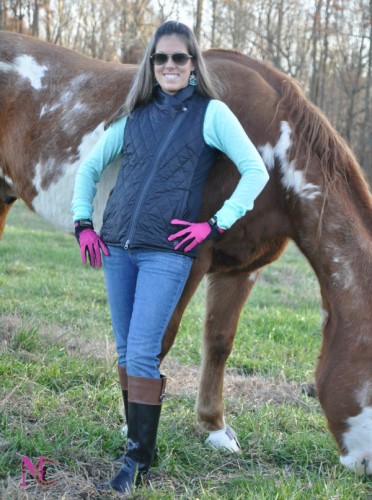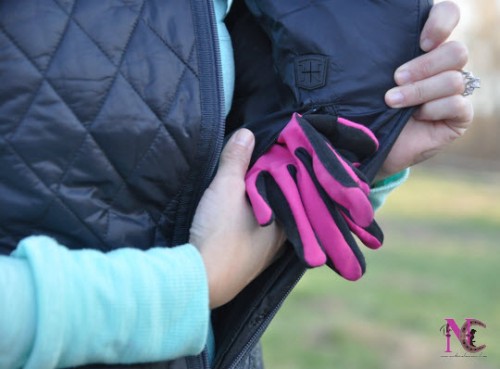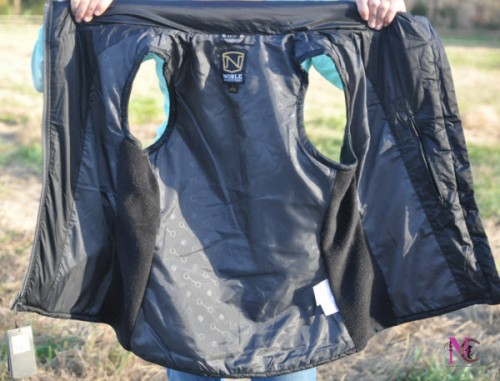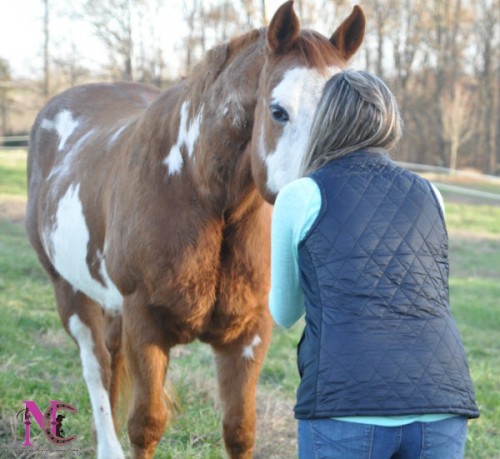 Love Love Love this vest! It's now my favorite vest and I grab it every time I walk out the door. Like with the cowl, I originally ordered a medium and had to return it for a small.
Pros –
flattering fit
stylish – love the way it zips!
3 zip pockets – one inside the vest which my iphone 6 fits in fine
keeps my neck warm
Cons –
Doesn't keep me warm enough when it's cold outside to me
the zipper is hard
Again, I am so cold natured that I freeze easily so it's not that the vest isn't warm, it's just I get cold too easy. Heck, I get cold inside the house when the temp is set at 70! As for the zipper, every time I put the vest on it would take me a few tries to get the pin lined up in the pull tab right so that it would zip up. It's the double zipper style, meaning there are two pull tabs and the pin has to go through both before you can zip the top pull tab up.
Price $89.99 – http://www.nobleoutfitters.com/collections/womens-outerwear/products/warmup-quilted-vest
Noble Outfitters was kind enough to offer one reader a chance to win my favorite product, which as you probably guessed is the Quilted Vest!! So here's your chance to own one too! Use the rafflecopter widget below to enter!