You know that horrific smell you sometimes get a whiff of when your picking out your horses hooves? The smell that seems to come from the icky black stuff inside the hoof. Well that's thrush and if you don't get it under control fast then it could lead to serious problems with your horse.
If your old school like me then you probably have been using thrush buster or koppertox. Both of which stain your hands and anything else it gets on. They also are super expensive and come in small containers that don't last very long.
Well luckily those days of stained hands are over! I want to tell you about a new thrush treatment my farrier told me about and it's called Tomorrow.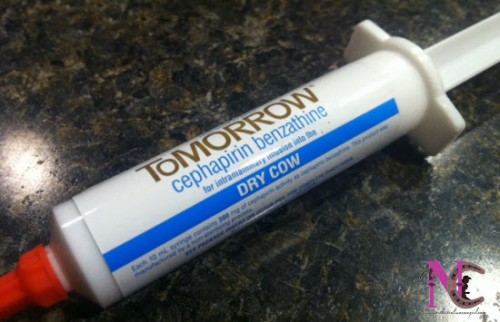 This stuff is actually made for cow mastitis but also works great to kill thrush. Te (my paint) has always had troubles with thrush. The past couple years its been so bad that I can stick the entire metal end of a hookpick into his frog. I've tried for months to get the thrush to go away. I've used every thrush remedy I could find in stores and even made Pete's Goo. Nothing was getting rid of the thrush.
Well a few weeks ago I was talking to my farrier and told him I was having the hardest time getting rid of the thrush and he said to try Today. Today is similar to Tomorrow and both are for cow mastitis; However, after doing some research I learned that other people had better success with Tomorrow. So I ran out to Southern States and picked up a few tubes of this stuff which cost me $15 for 6 tubes. Not bad at all. I didn't really think I would need that many tubes but figured it was cheap and if it did work, why not just keep backups in my tack trunk.
I started using it on Te a few weeks ago and I'm very happy with the results. The thrush is slowly going away and his frog is starting to look much better. It's finally starting to heal and doesn't smell or have the yucky black substance inside the frog anymore.
If you have a horse with Thrush I would highly recommend you try this stuff. It's very cheap and extremely easy to use. You just put the end of the tube into the spot with thrush and squeeze a small amount out. One tube will most likely last you 5-8 applications and that might be all you need to kill it completely.
Question for You
Have you ever heard of using Today or Tomorrow for Thrush?
How do you currently treat Thrush?