As promised here are the pictures of the wild ponies that I took. My guess is the chestnut and black pony are around 1-2 years old. The other pony with the white mane looked to be older and pregnant! Which means sometime soon there will be new babies to see! Wahoo! I love seeing the babies. One year we actually rode up on a mare who had just had a baby and the baby was still wet. That was the most amazing thing to see. Now keep in mind, these ponies might be wild but they are not to scared of people. I guess they've gotten use to all the horseback riders and hikers and don't shy away when you get close. Some are even so curious they will come up to you and let you pet them. I think seeing the ponies in their natural habitat is what makes riding at Mt. Rogers so magnificent. I hope you enjoy these pics!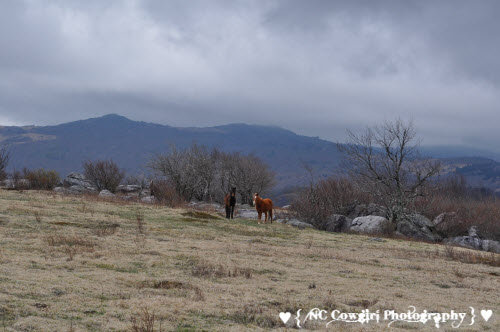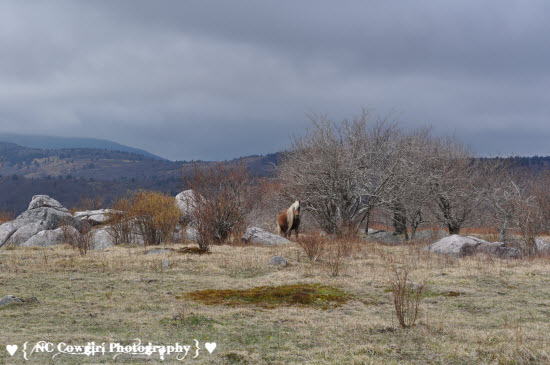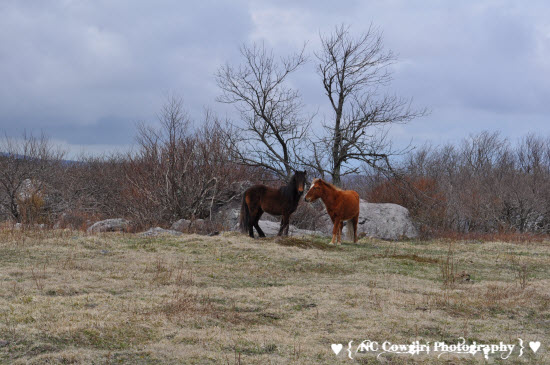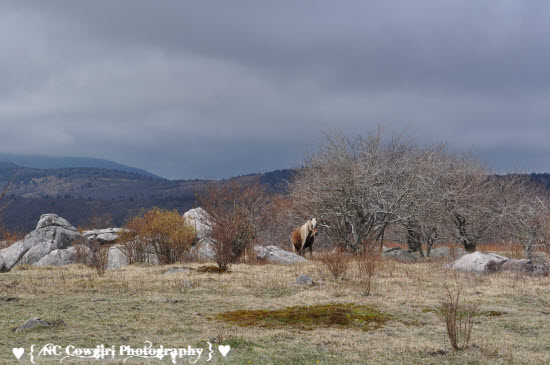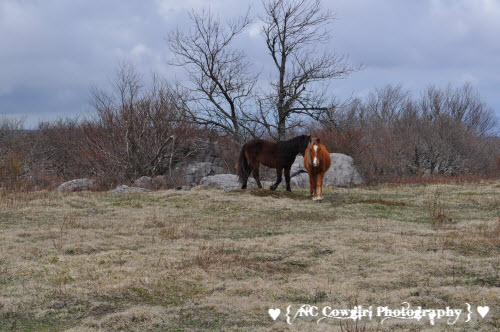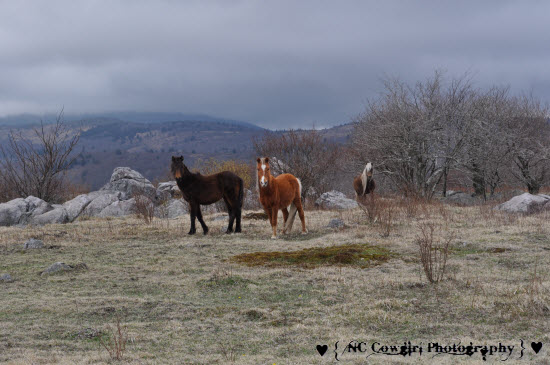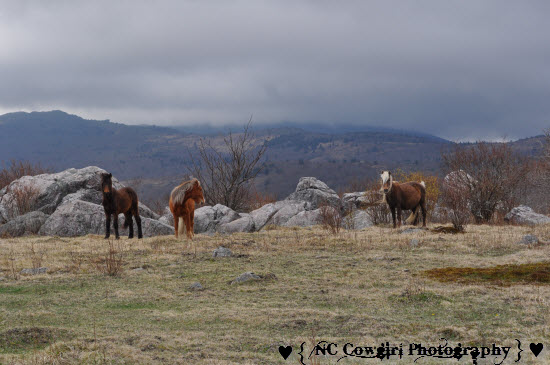 Psst..In case you missed it, you can find The first Pics of Trail Riding at Mt. Rogers here.
What do you think? Aren't they adorable!