Ever since I was a little girl I've dreamed of owning a horse of every color. My very first horse was an Appaloosa named Freckles. She was beautiful to me. A big white canvas with speckles of brown and black all over. Her short thin mane use to stick up in the air and wave in the wind. Her beauty wasn't just on the outside but it was inside as well. Freckles had a heart of gold. I knew early on that she loved me as much as I loved her and that she would take care of me no matter what. And that she did.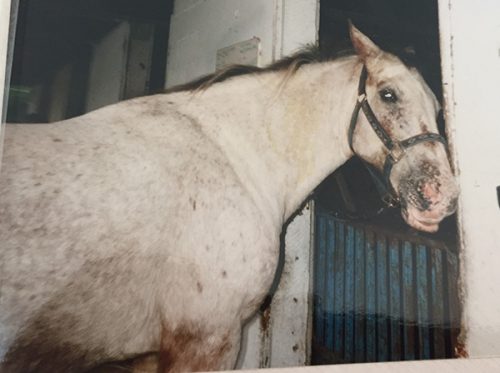 After Freckles came Nala. Nala was a liver chestnut Thoroughbred whose coat dappled and shined in the summer. She might not have had the best confirmation or been the prettiest horse out there but to me she was. Nala was a once in a lifetime kind of horse. I learned so much from her and took home so many ribbons. She was an amazing horse.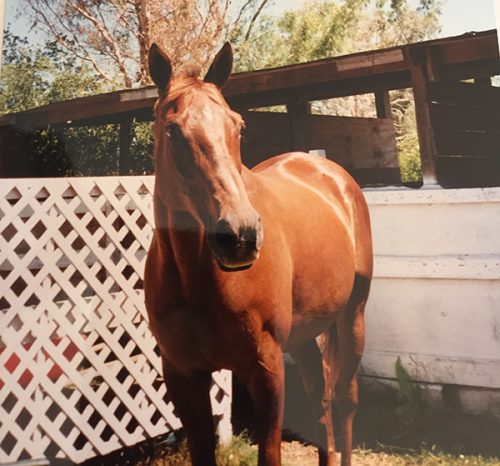 After Nala was Sugar, a horse I leased from my trainer. She was a tall Strawberry Roan mare, who like Freckles, had a heart of gold and together we won many championship ribbons in the hunter ring. When we moved to NC it was time for Sugar to go back to her owner and boy did I cry.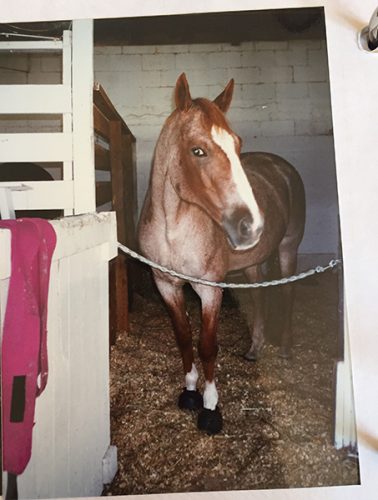 After Sugar came Sassy. A little Red Dunn mare who truly was sassy and feisty. She wasn't the type of horse you really bonded with because she was the definition of independent. Sassy only cared about what Sassy cared about. It didn't mean she didn't try her heart out for you or try to be a good horse. She just wasn't the type of horse you could count on to have your back. Regardless though, I still loved her and when I'd ride her we'd soar high over the jumps. Boy did she ever love to jump..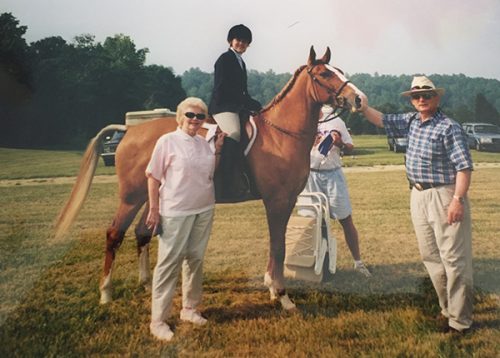 I guess it's now obvious I love Mares.
Fast forward to today and now I own 2 geldings and 1 mares. Te – my big hearted red and white paint, Jet – my white knight and protector and Gracie – my magnificent and yet moody bay. Of course I can't forget about Vinnie, who sleeps peacefully under the tree resting above him in the pasture, who was my dapple grey dream horse.
If you've been reading this blog a while, then you also know there is one mare I've not mentioned above – Rumor. Rumor came to me two years ago on a lease from Horses and Heels blogger, Raquel. At the time, Raquel was moving to NY and didn't want Rumor to sit in a pasture and do nothing. So we worked it out for Rumor to come live with me until she could have a horse in NY. Well if you know me, I get attached to every animal I'm around. The ones that I know aren't mine, are much easier to let go of when the time comes that I need to, but with Rumor I decided I really didn't want to let go.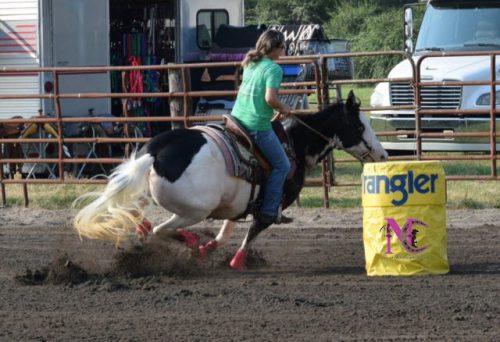 So I didn't. I'm excited to tell you, Rumor is now a permanent member of my horsey family and officially a sister to Jet, Te and Gracie. The dream of owning a black and white paint has become a reality. I love Rumor's color and how her black shines when she's all cleaned up. I also love her two blue eyes and the way she looks at me when she's happy with me or mad. She's perfect and beautiful to me and I'm so glad she's officially mine and staying on the farm. 🙂
However, I will tell you like I've told Raquel, even though my name might be on her papers now, Rumor will always be ours together. Rumor holds a special place in my heart because she is the reason Raquel and I have become such great friends. Never did I imagine two years ago, when I reached out to Raquel with a silly idea, that it would it lead to this day; but I sure am glad it did. Not only did I get a great horse but I got a great friend out of the deal as well.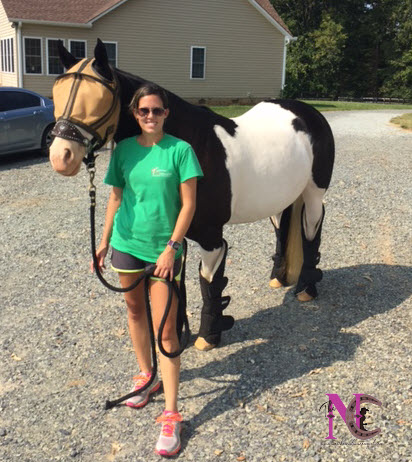 So Tell Me…
What color of horses have you owned?
What color do you dream of owning one day?