Hey Ya'll! Can you believe it's almost December? Christmas is almost here which means you've probably started your shopping. So what better time then now, to share with you a must have for trail riding, the Showman Saddle Bags and Cashel Inserts. I've put both of these to the test and love them!
Before I jump in and tell you about these, let me first tell you why I got them. A few years ago, before I started barrel racing, I use to trail ride all the time. I was always going to Mt. Rogers, Cedar Rock, Leatherwood and other places where I would ride anywhere from 4-8 hours. Since we were riding so long, I would want to take beer water, snacks, extra clothing, etc and would need something to carry all this in. So I bought this cheap saddle bag. BIG mistake. Not only did it rip easily, but it also was a pain in the butt to use. It always would slip side to side and didn't have enough room. That bag finally ended up in the trash.
At the beginning of this year, I bought a new one and I have loved it! It cost twice as much as the old one but it has been well worth it. Not to mention, I just love the look of it. So let me tell you about this one and why it would make a great Christmas gift for a trail rider. 😉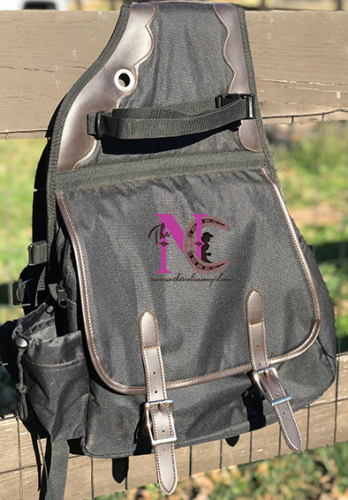 Pros of Showman Deluxe Saddle Bags
600 Denier nylon bag
It is insulated
It has multiple pockets
It zips and buckles
2 water bottle holders right at your legs
Stays in place when you buckle it to your saddle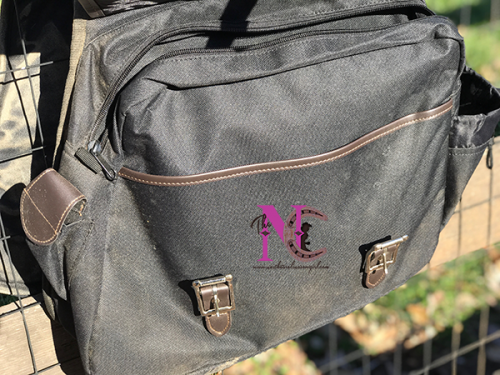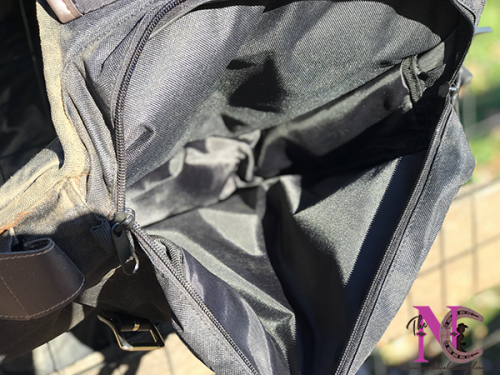 Cons of Showman Deluxe Saddle Bags
Doesn't have a plastic lining so water drips out if you don't use an insert
No Cantle Bag
I didn't let the two cons stop me from buying this saddle bag. I loved the look of the bag which is the number one reason I bought it. I also knew I could buy saddle bag inserts – which are cheap! – and took care of the 1st con. Not having a cantle bag wasn't an issue for me either because I knew I was going to get horn bags to keep snacks in (stay tuned for a review on the horn bags in the next month).
Here's a look at the inserts you can buy.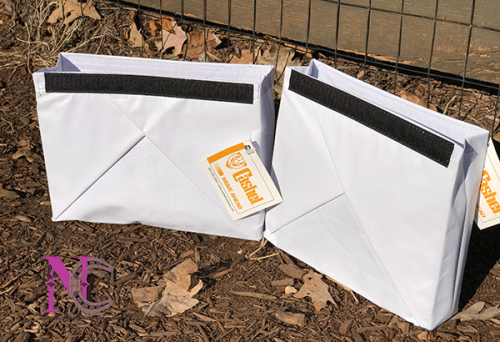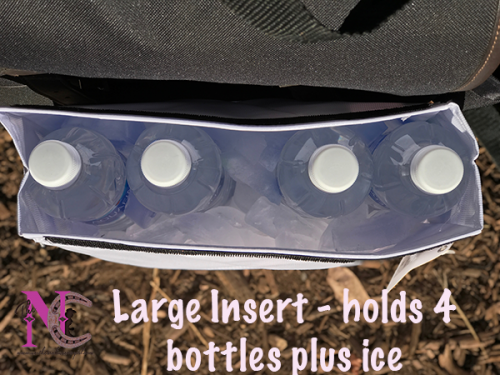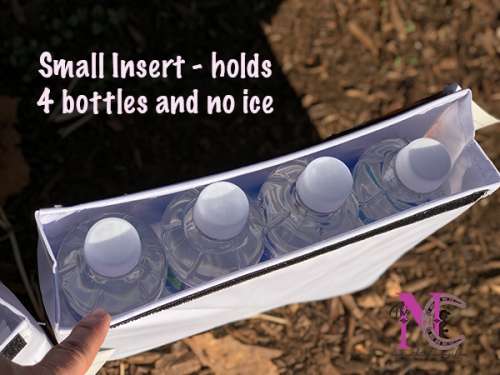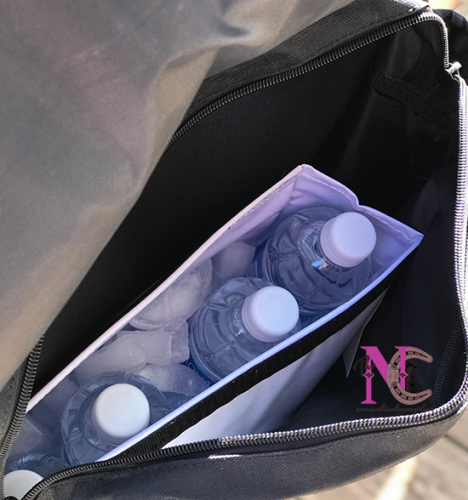 Why I love this Saddle Bag
As I've already mentioned a couple times the #1 reason I love this bag is because of the look. I love the buckle flap on the outside with zipper pouch underneath. It looks like a messenger bag to me instead of plain jane saddle bags. When I'm riding I never buckle the outside either. For me, it's just for looks.
I also love that this bag has the outside water bottle pouches. Those have come in handy more then I ever thought they would have. They are big enough to fit my Rtic Cup or a water bottle. When I've been using them, I normally ride with my cup in one side and a frozen water bottle in the other. Then I put more drinks in the inserts in the bags with ice. Since the inserts aren't as big as the zipper bag part, there is enough room I can put other stuff too. Such as hoof picks, first aid stuff, more snacks, etc. Thanks to the inserts, that stuff doesn't get wet nor does the bag.
There is enough room to stick a sweatshirt but I prefer to roll mine up when I don't need it and tie in on top of the bag where a cantle bag would sit.
Where to Buy the Saddle Bag and Inserts
If you like these and want to buy them for yourself or a friend, here's where to get them:
—->> Showman Saddle Bags are from Chicks Saddlery $42.99
—->> Cashel Inserts are from Horse.com $5.39 – $8.99
***This is NOT a sponsored post. I was not given these products in exchange for a review. I bought these myself because I needed them. I am sharing my opinion of them with you because I like letting you know what products are good!***
So Tell Me…
Do you use saddle bags when trail riding? If so, what brand do you have and what do you love about them?