Happy Hump Day Ya'll!!
2 more days till the weekend! I.can.not.wait. It would be great though if NC was not in the path of Hurricane Matthew. If it doesn't make it to us, then I'm planning to take Rumor and go for a nice trail ride. If it does, I guess I'll be stuck home catching up on tv shows and reading while it rains. Might even take a good nap, LOL.
Anywho, I have something so cool to share with ya'll today! It's called the Horse Holster! No matter whether you trail ride or just ride for fun, I promise you're going to love this thing!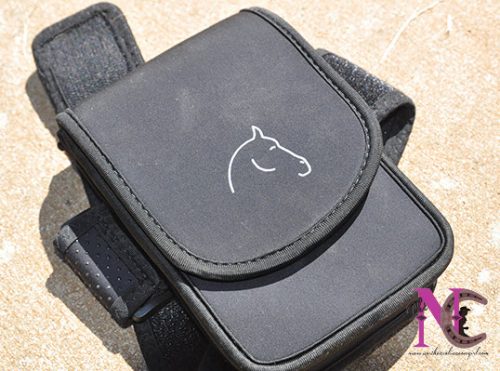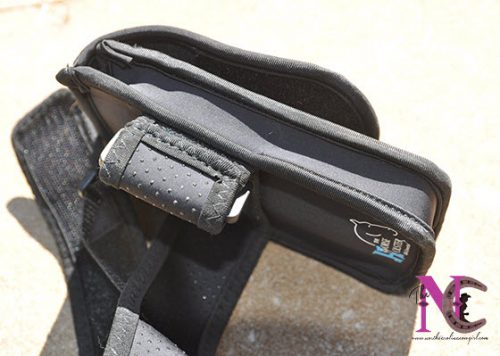 I first learned about the Horse Holster from seeing people post about it on Instagram. The fun colors and great use for it caught my attention right away and I knew I just have to reach out to Brooke, the founder. Brooke graciously agreed to send me a holster for me to try and review for you guys. 🙂
So let's jump right in.
A challenge I've constantly faced when riding is where to carry my cell phone. I always want it with me not just in case of an emergency but also to take pictures. The problem is, I have nowhere to put it when I ride because most of the time I don't have saddle bags. I hate riding with a horn bag because it's always in the way and I only use saddle bags if I am riding for a long period of time. Which most of the time I don't. So I normally stuff my cell phone in my pants so I know I won't lose it. Doing that is super uncomfortable though and I get my cell phone all sweaty and gross.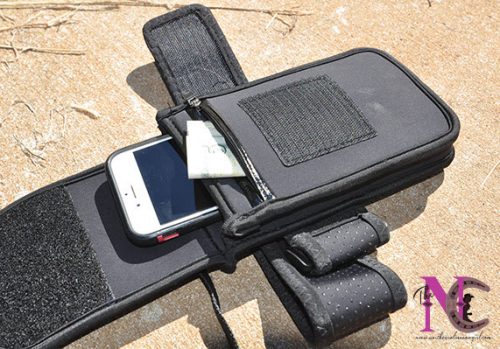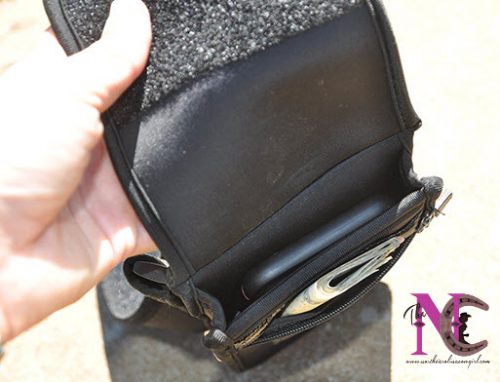 No longer do I have to do that though. If you read my last post, then you know on Saturday I had a horse show, so I decided that was going to be the perfect place to try out my Horse Holster. Not only would I use it to carry my phone while riding around but I also could leave it on while I walked back and forth from the arena.
Pros of the Horse Holster
• Light Weight
• Not bulky
• Easy to adjust
• Holds my phone (iPhone 6), money and still has room for more
• Has a belt hook to keep it up on your leg
• Stays in place when riding
Cons of the Horse Holster
• It didn't stay in place when walking around. The only time I couldn't get it to stay in place was when I was walking back and forth the arena which were decent walks. Despite making the strap tight and having the belt hook, it just wouldn't stay in place. The belt hook kept it from falling further down which was great but without that, I wouldn't have been able to keep the holster on.
With that said too, I also realize, you really need to hook the belt hook onto an actual belt and not your jeans. I hooked it on to the waist band of my jeans and as the holster fell, it caused my jeans to pull in that area and bunch at the waist. I do believe if I had been wearing a belt I wouldn't have had that problem though.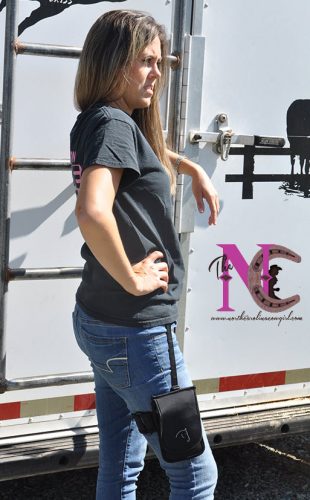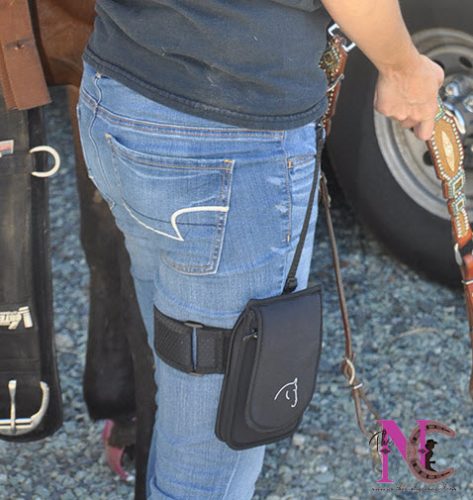 Overall, the Horse Holster is a great product and I couldn't be more thrilled to finally have something like this for trail riding! I'm sure you will be seeing many pictures in the future (especially on IG!) of me riding with my Horse Holster on my leg. Such a great concept and honestly I'm sad I didn't think of it myself!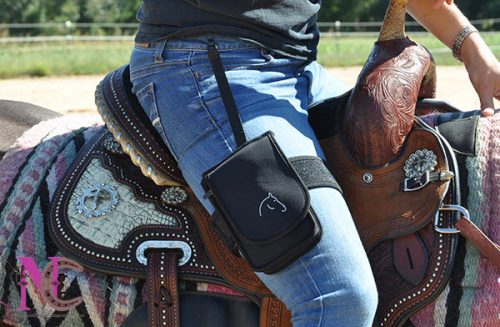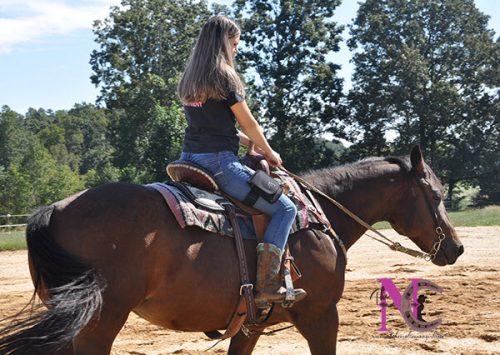 If you'd like to get your own Horse Holster, visit Brooke's website at http://www.thehorseholster.com/shop-online.html. There you can see all the great colors and even a limited edition Camo design! Right now the Slim design is on closeout and you can order one for only $19.99! So hurry while supplies last and get yours!
Also, make sure to stop by The Horse Holsters Facebook page and let Brooke know the NC Cowgirl sent ya! 🙂 https://www.facebook.com/thehorseholster/