Good Morning! This weekend just flew by. I can't believe it's already Monday morning and I'm back at work. Boo. Weekends need to be longer.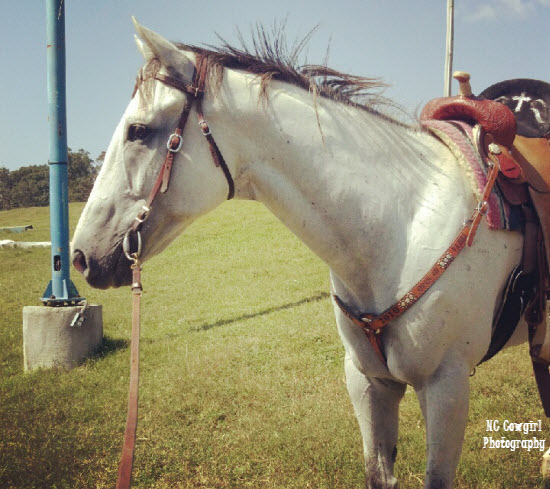 What did you do this weekend? I got in hours of riding-on my own horses-and it felt wonderful! I started off my weekend by waking up Saturday morning and taking Vinni to a friends roping pen. I had plan to start patterning him on barrels but I wasn't the only one that wanted to use the arena. Since I was a guest and it technically is a roping arena, I moved aside so the guys that do ride there could practice bulldogging and roping. I do admit it sucked I didn't get to work Vinni like I wanted to though. However, it was fun seeing his reaction to the cows and all the commotion. I don't know if everything was scary to him or if the gates opening reminded him of the track and he just wanted to run.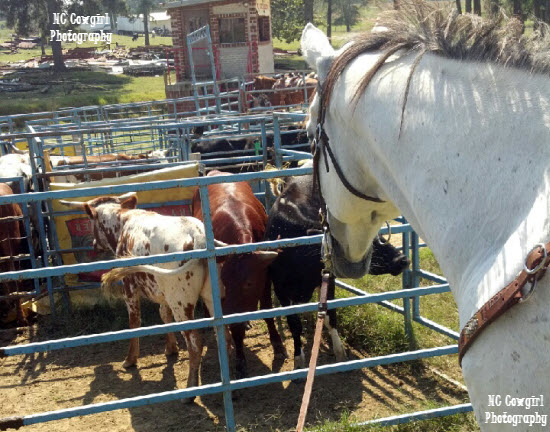 After I finished with him at the pen I headed back to the barn and met up with a friend to ride around the farm. I decided to ride Jet then and boy was he full of himself and baarrnnn sour. He was bucking and crow hoping for most of the ride. I was annoyed but couldn't stop laughing because he was just acting ridiculous. He is suppose to be my level headed well mannered horse and instead he's the one acting foolish. Luckily, I have tons of patients and just made him keep going on the trail despite his bad temper.  Sadly I wasn't able to carry my phone with me on this ride so I don't have any pictures. 🙁
Sunday morning Braxton decided he wanted to ride with me so we met up with some friends at Cedar Rock Park to trail ride. I couldn't have been more excited too. Braxton is not a horse person and only wants to ride when he can show off. The fact he wanted to go for a trail ride was great!  Now let me preface this with saying, he's never ridden Te by himself off the farm or for longer then 10 minutes.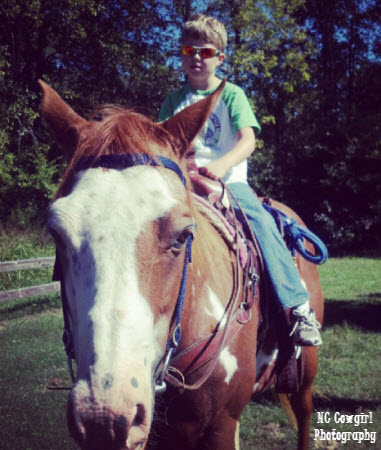 They both did wonderful and I think they both had fun. Te took good care of him and did everything Braxton asked. Braxton was a little nervous when Te would trot or canter up hills but he always was smiling and laughing. When it was over he said he wanted to do it again. Music to my ears.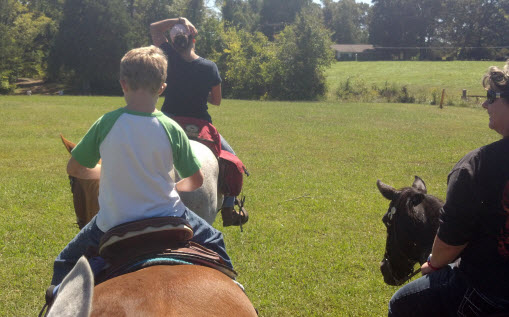 Yesterday was definitely a day I'll always remember. Another first to add to Braxton's book of milestones. 🙂 Maybe he'll be a cowboy after all.
Do you remember your first time riding by yourself? Were you hooked from that day on?
P.s. Want to see more photos? Follow me on Instagram, @NorthCarolinaCowgirl.