Lately, I've been doing a lot of trail riding with my horses because one of my goals this year is to ride more. Not just throw on a saddle and ride but go places to ride. I love trail riding and being in nature. It's calming and relaxing for me.
One of the places I've visited this year is the equestrian trails Raven Rock State Park.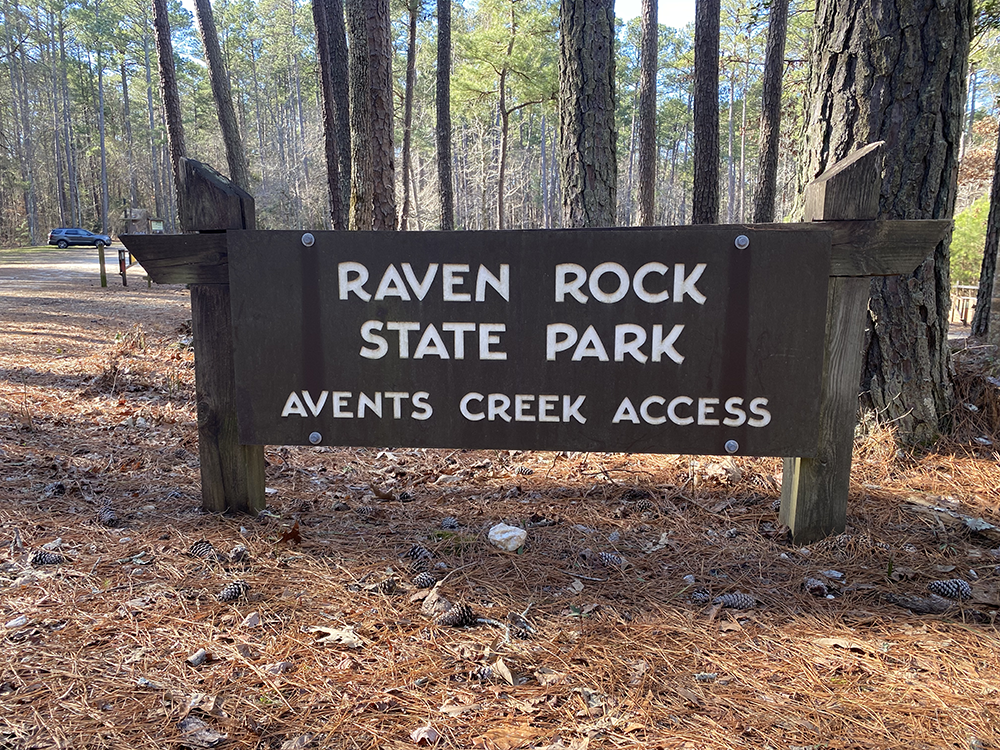 RAVEN ROCK BRIDLE TRAIL PARKING
Raven Rock is located in Lillington, NC. If you're going here specifically to ride, then you wouldn't go in the main entrance. Instead, you would need to go around the park to the Equestrian parking area located at 1590 River Rd. Fuquay Varina, NC.
The horse trailer parking area for Raven Rock is large and not a problem for long trailers. I would guess it could hold as many as 30 trailers at one time; However, this parking area is used by hikers too. So if you plan to visit on a weekend, be aware that you might be sharing the parking lot and equestrian trails with hikers (and their dogs).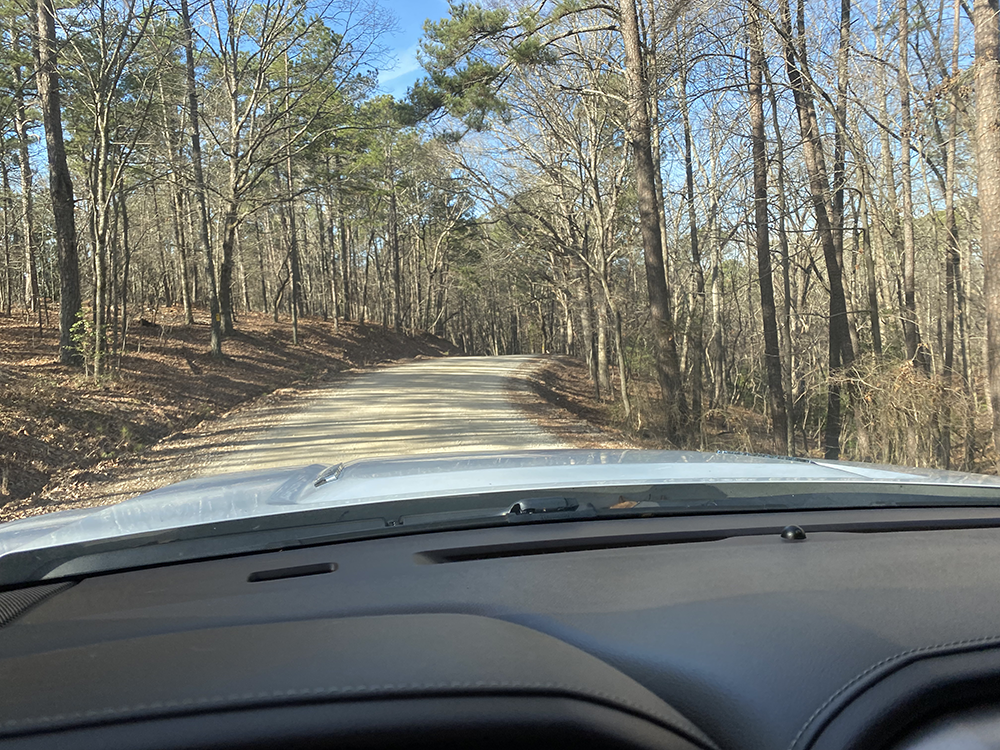 THE TRAILS AT RAVEN ROCK
There are two 4 mile horse trail loops to ride, the east loop and the west loop.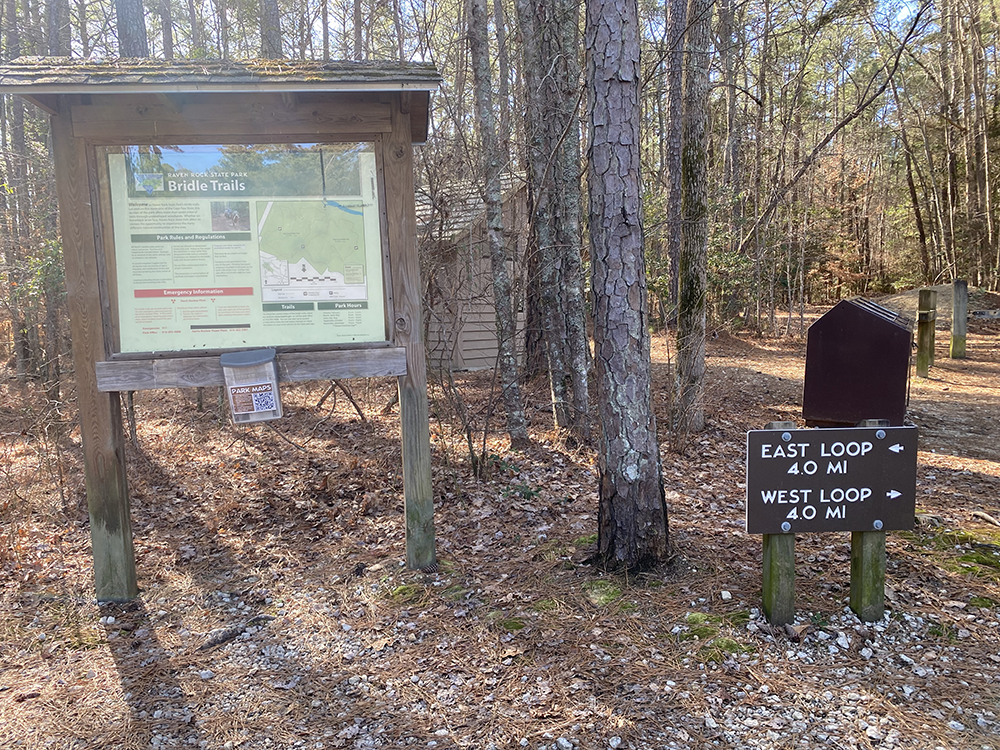 This is another place where a barefoot horse might be ok. However, if your horse tends to get sore on hard footing, you might want hoof boots or shoes. The trails are mostly wooded with the footing being hard compacted dirt with a few rocks in places. Hopefully these pictures give you a good idea of the footing. These pictures were part of the trail on the East Loop.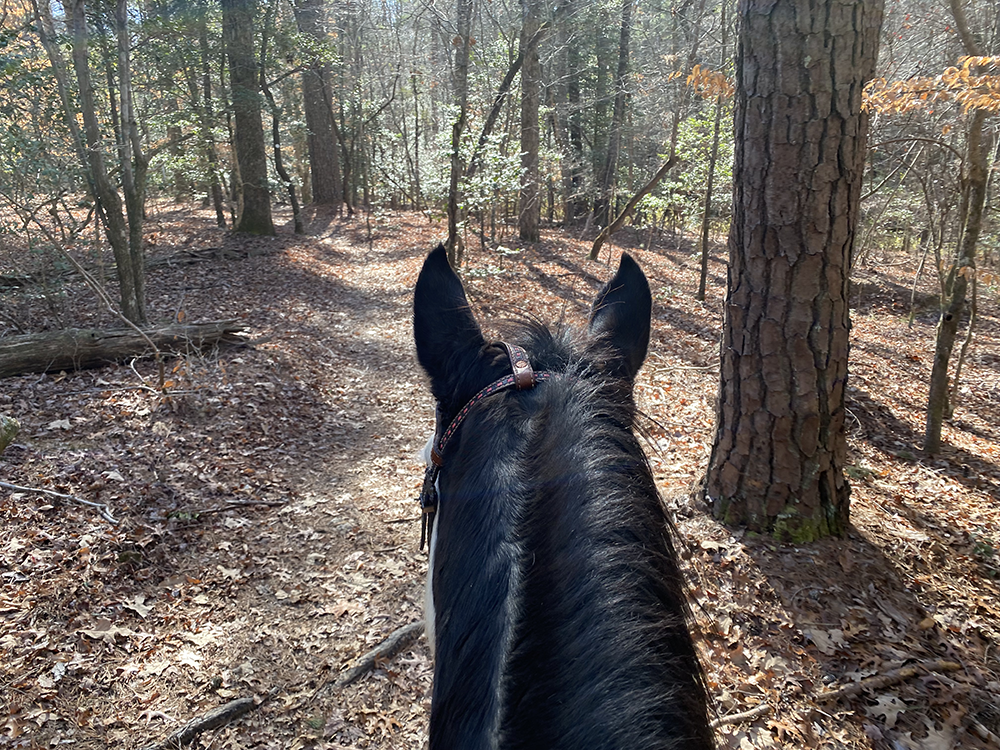 Here are parts of the trail on the West Loop.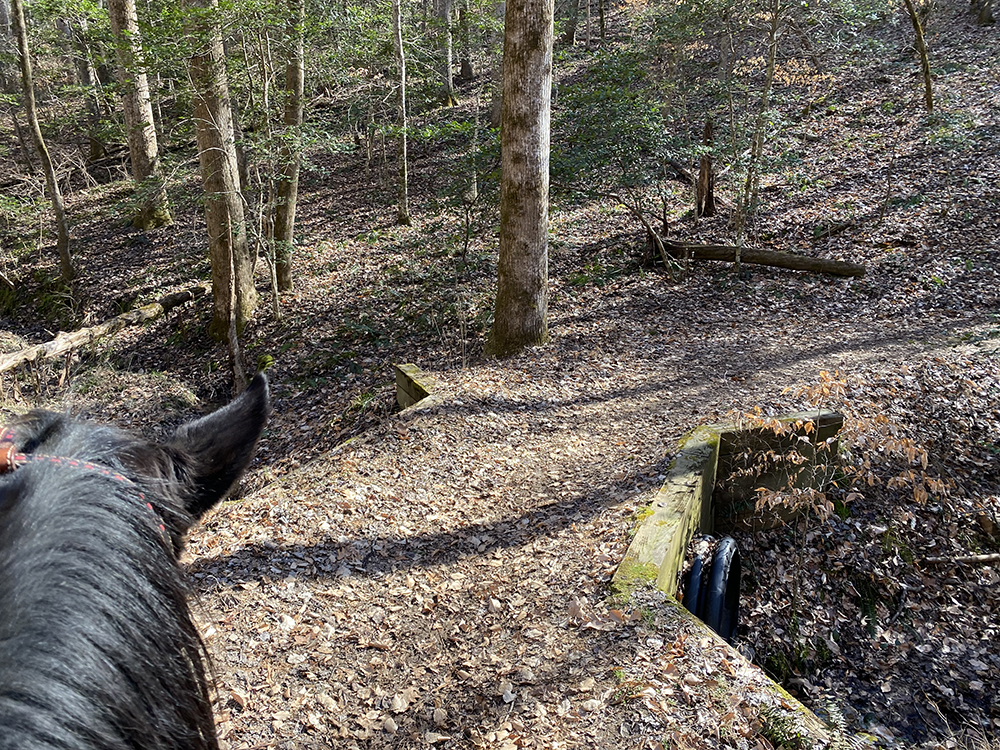 I like trail riding here because you can break your ride up and do one loop or both. Both takes about 3-4 hours depending upon how fast your horse walks. The trails are easy and have "obstacles" for the horses to go over/across; such as the bridges over culverts and the step downs to the water crossing. It's a good place to ride if your horse isn't in shape too. You are able to pick up the pace in places, should you want to trot or canter the trail.
So Tell Me..
Have you ridden here before? What did you like or dislike about the horse trails?