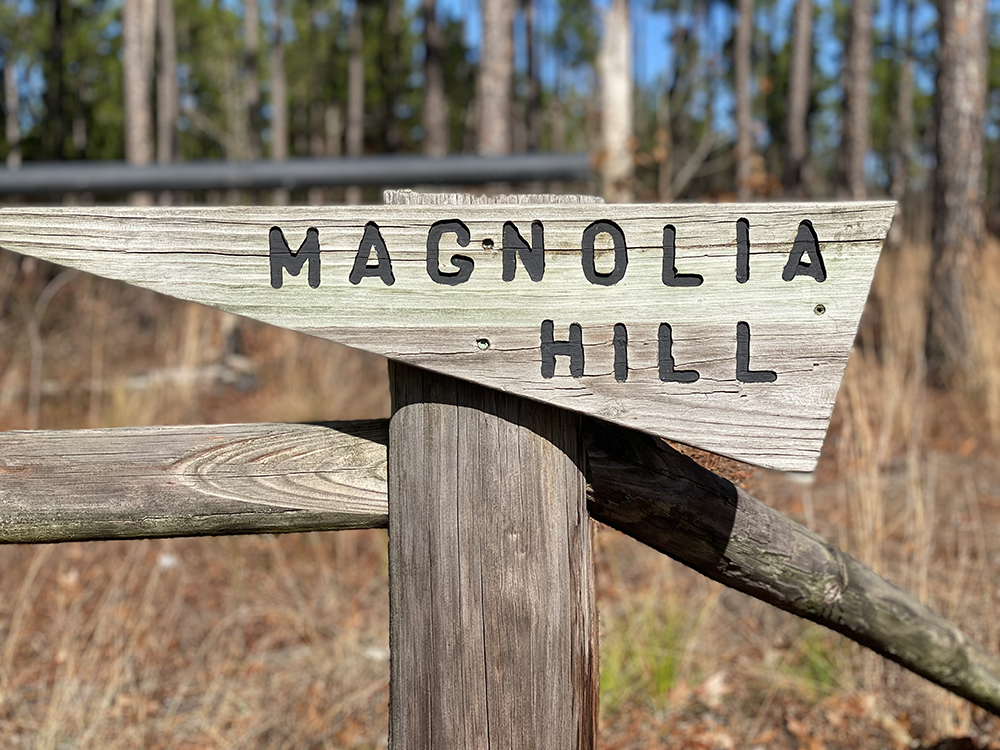 I started to do more trail riding after I stopped barrel racing. A friend of mine took me to this place called Magnolia Hill last year and I loved it. I love the trails, I love the scenery, and I love that it is a place specifically for equestrians. Since then I've been back multiple times and each time is still just as great as the first. Not to mention, I don't have to worry about shoes on my horses or boots since they are barefoot.
LOCATION
Magnolia Hill is part of what is called the North Country at Walthour-Moss Foundation located in Southern Pines, NC.
There are 3 main areas to ride – Moor Meadow, Magnolia Hill and the Main Section.
Parking Information is as follows:
Main Section – 226 Equestrian Road, Southern Pines, NC 28387
Magnolia Hill – 728 Furr Road, Vass, NC 28394
Moor Meadow – 733 Furr Road Vass, NC 28394 (right across the road from Magnolia Hill parking)
WHAT TO EXPECT TRAIL RIDING HERE
Parking at Magnolia Hill is at the end of a dirt road and in an open field. The trails can be accessed directly from this parking area.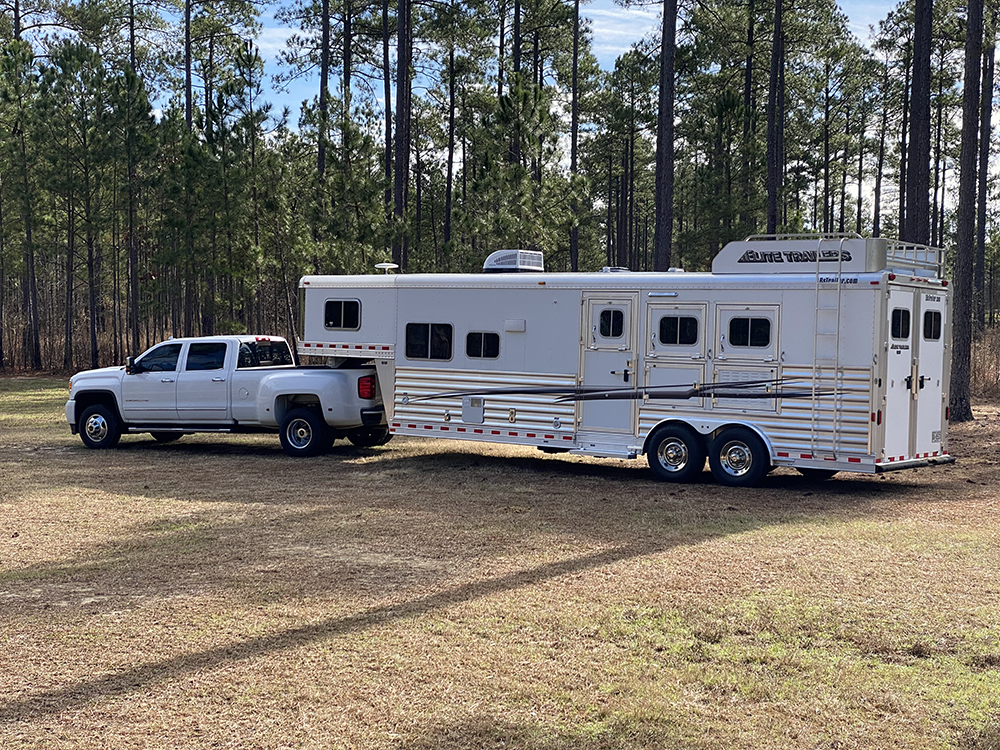 I'm not sure exactly how many miles of trails there are but this is somewhere you can come ride all day and still not ride all the trails. As I mentioned before, no shoes or boots needed to ride here. One of my favorite parts about trail riding at Magnolia hill, is the lake. You can ride all around the lake and even into the lake. Although, I believe you are not allowed to take your horse swimming.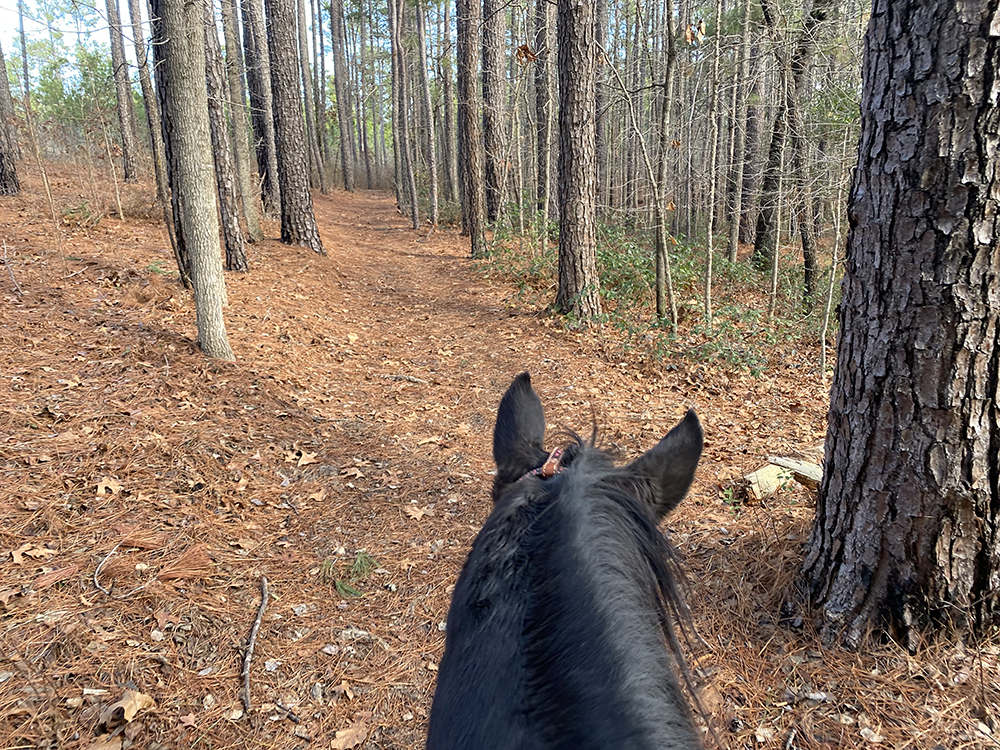 This is a great place to trail ride if you're looking for somewhere to get your horse in shape. Here you'll find-
the trails are a mixture of flat and hilly sections
there are small and big water crossings
cross country jumps for english riders
good footing for any speed (walk, trot, canter/lope)
So Tell Me..
Have you ever trail ridden here? If so, what did you like most about it?