Hey Guys! What's happening?! Can you believe this weekend is Valentine's Day! Holy Moly is this year already going by so fast. Have you got your love a gift yet? If not, you better get to it. You're running out of time!
Anywho, this year started out with a bang for me and I've been trying to post a lot of pictures on Instagram (<– Click the link to follow me and see pictures as they are posted) so you could keep up with what all I have been up too. Since I know not everyone has an Instagram account I want to share what I've been up to here as well. 🙂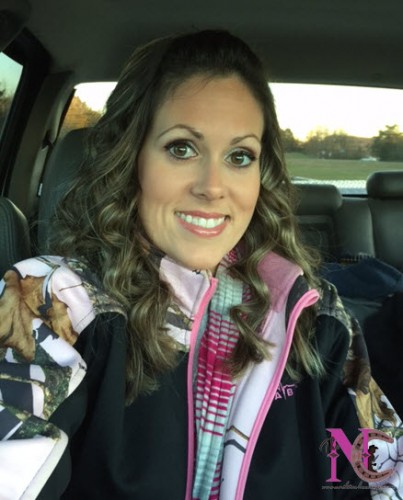 So recently I've gotten a little more girly (or maybe I just care about my appearance more then I ever have) and have become slightly obsessed with curling my hair. So much so that I have been watching tons of Youtube Videos on how to get the perfect beach wave look. Which I have yet to perfect, womp womp. I even bought a new curling wand after watching this video and wanting to recreate her look. As the saying goes, practice makes perfect and I'm definitely going to need more practice. The pic above is the first time I used my new curling wand and I really loved the curl look it gave me…it just wasn't the beach wave look I wanted but I think it was a operator error not a curling wand problem. (By the way, I spent hours researching curling irons because I wanted a good one but didn't want to spend $100+ to get it. I ended up buying the Remington Pearl Digital Curling Wand, 1/2-1 Inch and it's awesome. Highly recommend it if you want a cheaper curling wand!)
The curly hair pic is a great segue into the next picture because my hair was done for the Arena Cross Event we went to see.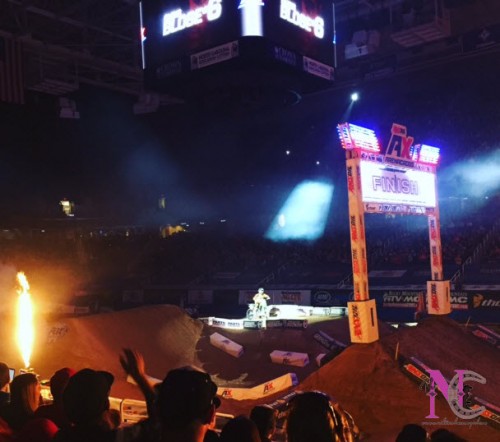 I had got tickets to this event so I could take Braxton. Right now he is all into dirtbikes and going to the track, so I thought he would love seeing this. He did. Now he wants to be a professional rider. I created a monster! I will say tho, if you like this type of stuff then you should definitely go to one of these shows. It was awesome!
Now on to Carrie. I've always thought she was awesome and oh so pretty in pictures but darn she's even more awesome and pretty in person!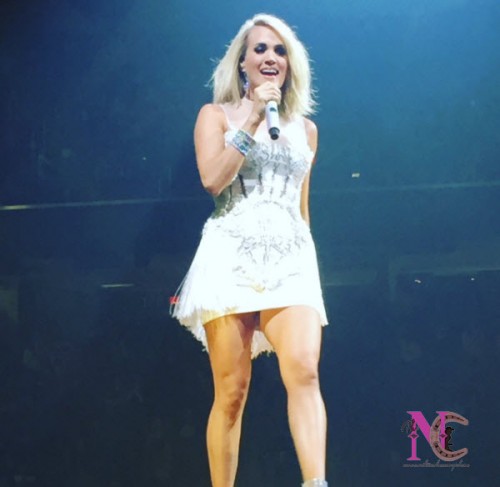 As soon as I found out she was coming to town I bought tickets. Somehow I got lucky enough to get Floor tickets too and got to the show early enough I got a spot right at the stage. It was awesome! This concert is now on my Top 5 concerts lists that I've been too. Carrie worked the entire stage, sang all of her hit songs plus a couple new ones and overall had the crowd screaming with excitement. Really great concert!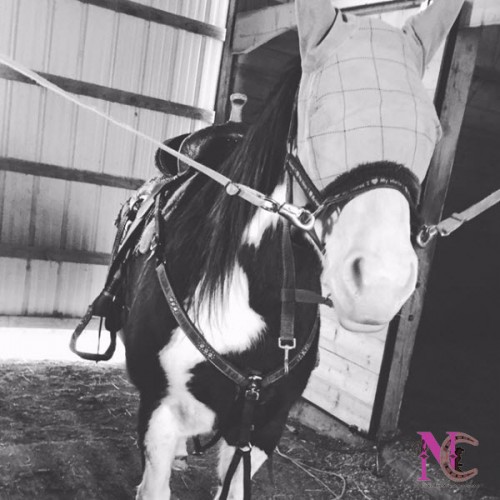 Now what you've all been waiting for….Horse pics!! 😉 Show season has started to ramp up and Miss Rumor and I have 3(!) shows in March. I've been trying my best to get her back in shape after taking it easy this winter but the weather is just not cooperating with me. If it's not raining, it's snowing and when it's not snowing its so cold I feel like I'm getting frostbite just being outside for a few minutes. So needless to say, riding just hasn't been happening as much as I want it too.
But when it does happen, I started something new that I'm calling 30 days of Bareback riding. For the most part, I know I'm a balanced rider and have a good seat but I want to continue to improve it and what better way then to strengthen my legs by riding bareback. I also thought this would be a great way to connect with people on Instagram and see pictures of you riding, so I've started the hashtag #30daysofbareback and if you want to join in all you have to do is post a picture of you riding bareback, tag me in it and use the hashtag. Simple! So far one other rider has joined in but I'm hopeful more of you will! Come on girls (and guys!) let's have some fun together and get to know each other through riding. 🙂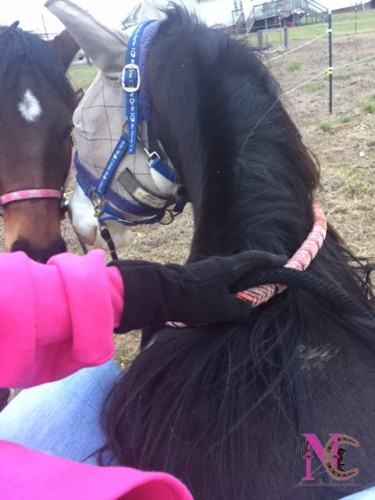 So there you have it. That's what I've been up to lately.
So Tell Me…
What have you been up too?! Will you join me for #30daysofbareback riding?