It's hard for me to believe it has already been close to a year since I lost one of my horses, Vinnie. After trying everything I could to stop the Melanomas from growing, I couldn't and Vinnie lost his long battle to cancer. This coming Saturday October 17th will be one year to the day and not a day has gone by that I still don't think about him. I wish he was still here with me and running around acting like his crazy silly self. I miss him a lot.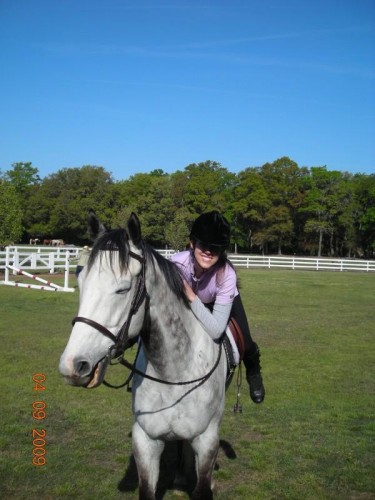 When Vinnie passed away I saved part of his mane and tail so I could get a piece of jewelry made out of it. I'll be honest though, for most of this past year I left it tucked away inside my tack box so I wouldn't have to see it and be reminded that he was gone. I just couldn't bring myself to think about it. As luck would have it, Stephanie with Custom Horse Hair Jewelry by SC Equine, contacted me and asked if she could make me a piece of jewelry that could be featured on the blog. Since this was something I knew I really wanted, this opportunity was something I knew I couldn't pass up. So I worked with Stephanie to design a custom bracelet using Vinnie's hair.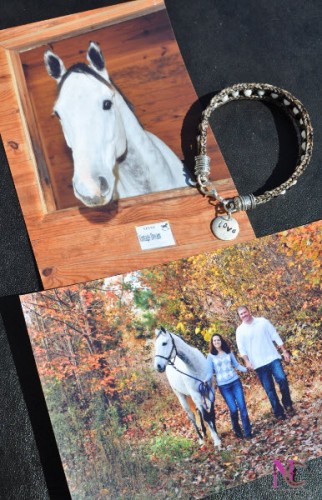 I am so pleased and excited about the finished product. The bracelet turned out exactly how I had hoped it would and is simply stunning. Not only is it something beautiful that I can wear everyday but every time I look at it, I can't help but smile. It makes my heart so happy to have this bracelet made of his hair.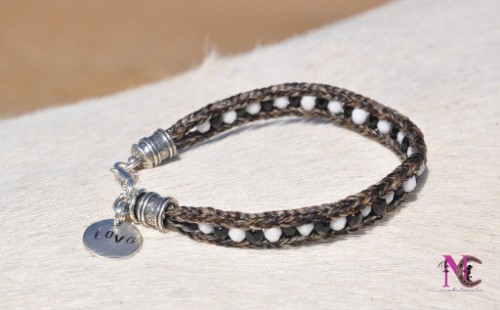 For my bracelet, I decided to go with a "love" charm, black and white beads and silver hardware. I also was able to pick what length I wanted it to be.
Here's a few more shots of the bracelet.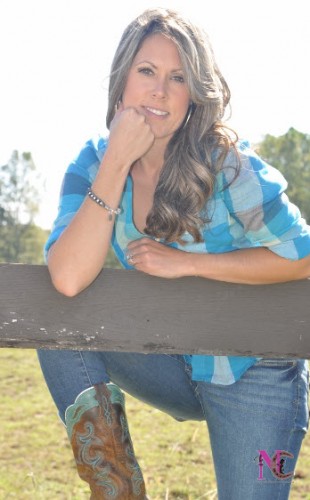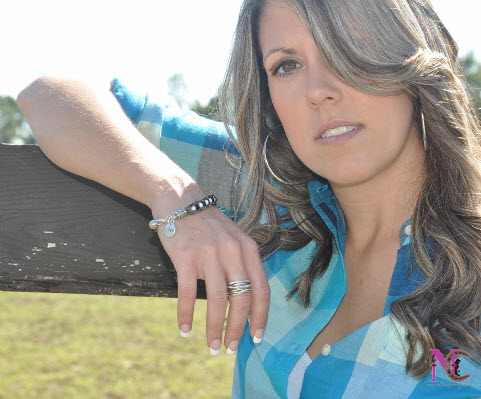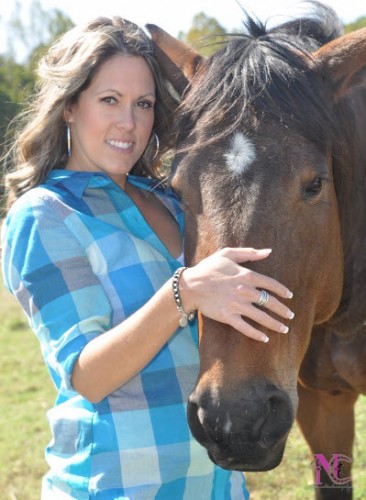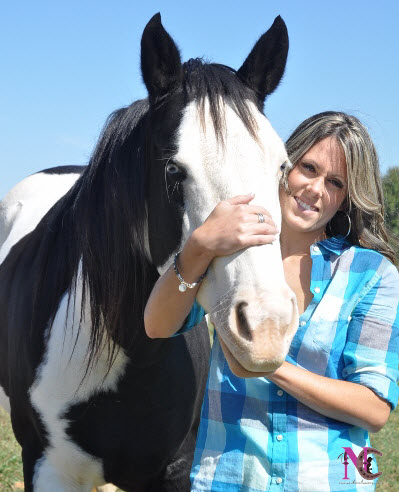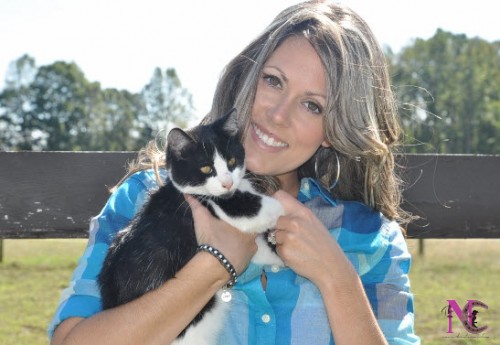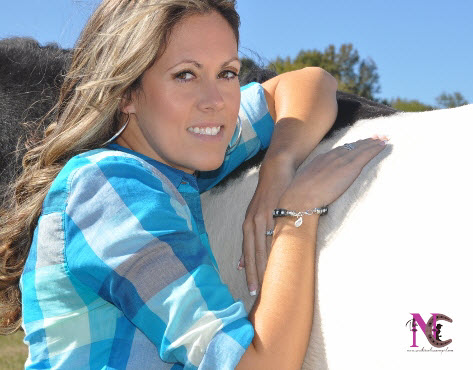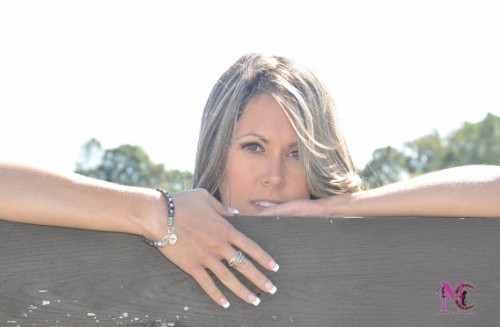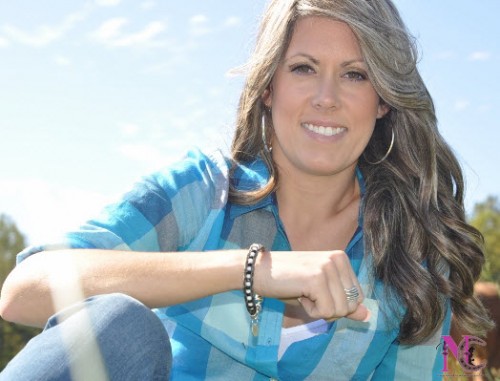 Isn't it lovely?! Ah, I just love it so much. 🙂
The process for getting the bracelet was so easy and simple too. I simply put the hair I had in an envelope and mailed it to SC Equine. Once she got it, she started work right away and within a week or so, she was sending me the finished bracelet back along with the excess hair she didn't use.
If you're interested in ordering a custom horse hair jewelry piece from SC Equine, you can contact her thru her website (www.scequine.com). Make sure you tell her the NC Cowgirl sent you too! 😉
*** Because I'm always honesty with my reviews..I was asked by the company to write a review about the bracelet and in exchange for my review I was given the product at no cost. However, that does not change my opinion and I will always be 100% honest with you. ***