It's that time of year again when you can't walk outside without the flies swarming all around you. Thankfully, we humans can get away from them and retreat into our houses when we've had enough of their pesky ways; but, our poor horses can't escape them. Fly spray seems to work less and less each year, making it harder to find ways to keep the flies away.
In past years, I've stayed away from fly boots because I thought they would be hot and not work well. When I've seen horses wearing them, they don't stay in place and keep the lower leg covered. Instead, they fall down and bunch up around the pastern. Then you've got horses wearing them and still having flies biting their legs. Therefore, I saw no point in spending money on something that didn't work. Ya know what I mean.
Times are changing though. This month I started seeing more and more posts from horse owners about Shoofly Leggins. So many people were raving about them and how well they worked. So I had to buy a pair and test them out myself. I must say I'm so glad I did!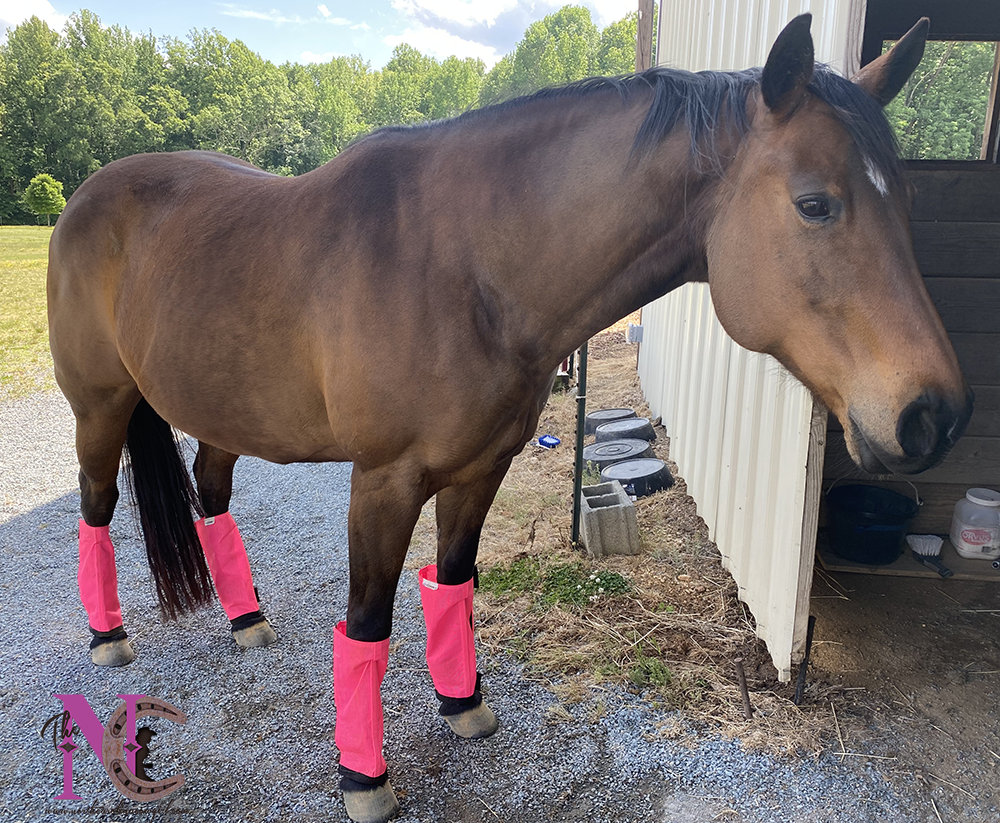 Why I Like These Fly Boots
#1 They don't lose their shape – These boots are made with "sewn in stays" that keep the boots from sagging and bunching up around the pastern. I've been using them for a week so far and they still are the original shape. No sagging or bunching.
#2 They are breathable and don't rub the hair off – I like that the boots don't fit tightly around the leg allowing plenty of airflow. These boots are cone shaped, so they fit a little tighter at the bottom and very wide on top. I haven't had any issues with rubbing or hair loss where the boots do touch the leg.
#3 Flies are no longer an issue – I haven't seen my horses stomping their legs at all. They seem more content and less bothered by flies.
#4 Cute colors – Being as I have 4 horses, I bought every color they have right now (blue, pink, orange). The colors are very bright which make the fly boots easy to find should they come off. If put on correctly, I doubt they would even come off but the first time I put them on, I didn't put the bottom on tight enough and one did come off. Since then, no issues with them coming off.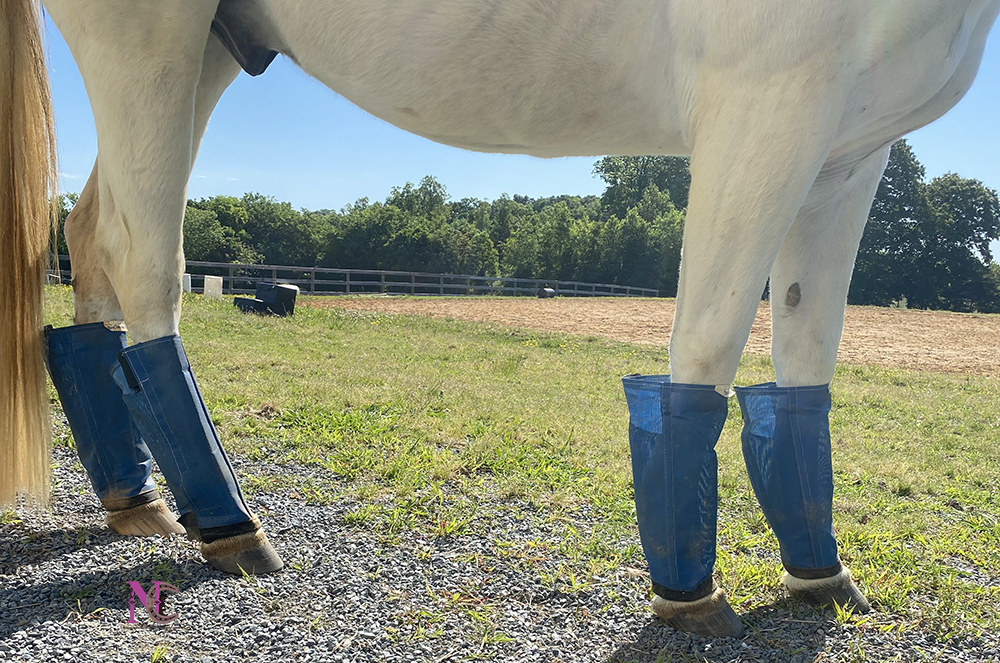 While they are a little on the pricey side, I'd definitely recommend buying them! Even if they only last one season, the fly boots are worth the peace they will give your horse. Right now, Amazon has the best price for the fly boots with free shipping for Prime members.
P.S. If you want a good all natural fly spray – make sure you check out my post on Equi-Spa.