Besides shopping for cowboy boots, jeans and other clothing items; I LOVE window shopping (when my wallet won't let me buy) for Tack. I love all tack that has bling and recently came across this company called Cowhorse Creations. They make custom blinged stirrups and I just had to share them with you!
Can you guess which of these sets is my favorite?

If you guessed the pink and black near the center then you were right! I love those, don't you?!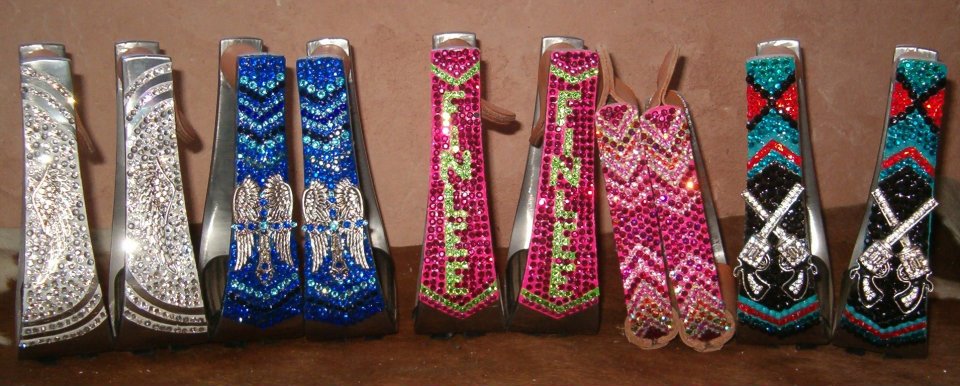 How do you like all those colorful ones? The wings are pretty neat too, huh?!
Question for You:
Do you have bling stirrups on your saddle? If so, what color are yours?

What's your favorite type of tack?